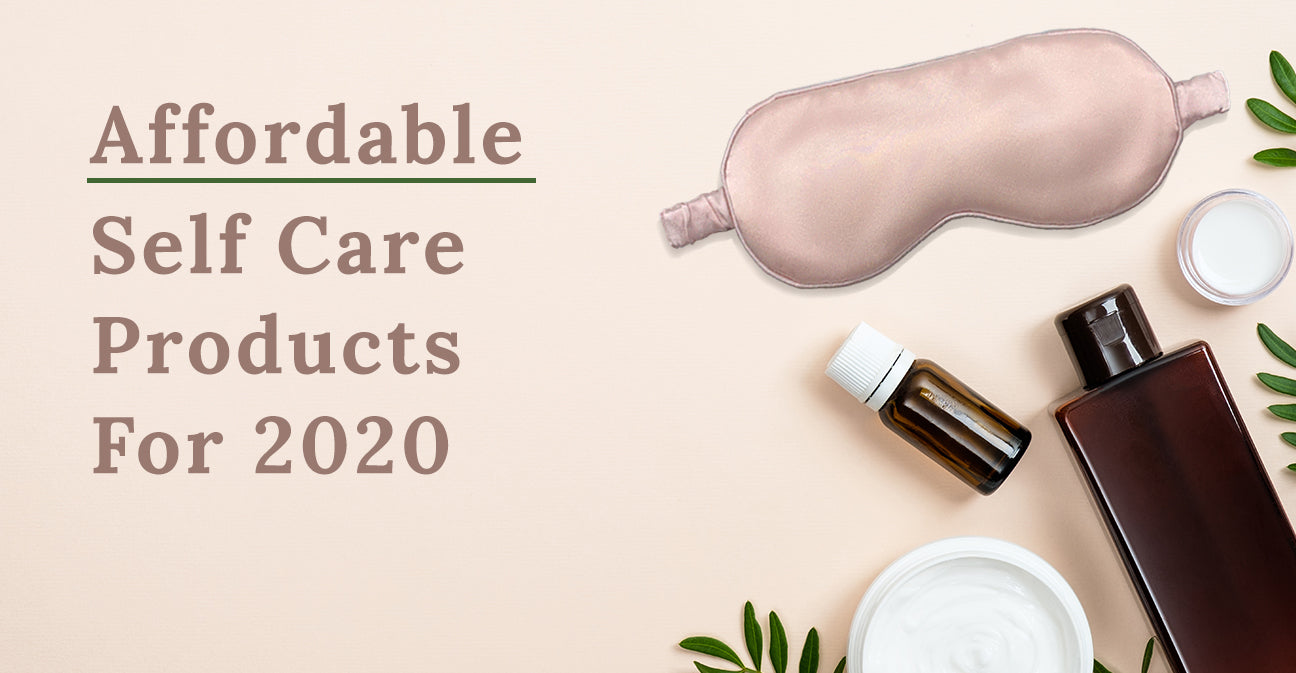 Affordable Self Care Products For 2020
We should all set some time aside to focus on what makes us happy or gives us relaxation, whether that's pampering ourselves or just cozying up to a good book, self care is a must. Luckily! We've rounded up a few self care products that are just what you need without breaking the bank. Check them out below!





Do you have trouble falling asleep and need that extra boost to get a good night's sleep? Som Sleep targets just that. Som Sleep is a purpose-build sleep supplement that will help you fall asleep more easily and wake up ready to take on the day. It's packed with ingredients that help promote relaxation that will make sure you'll get a good night's rest.
Treat yourself to a good sleep with the MYK Silk Beauty Eye Mask. The Silk Beauty Eye Mask is crafted to ensure that all light is blocked out with a gentle adjustable elastic made to fit anyone. It's a sleep must have and the perfect product to wind down during a long day. It comes in 15 colors so there is plenty for you to choose from for your perfect night in.





Nothing says self care by pampering yourself, and face masks are an essential for self-care and your relaxation routine. De-stress and treat your skin with nourishing ingredients from the Korean Skincare brand Tony Moly. From detoxifying charcoal to hydrating Lavender masks, there are so many to choose from for your skin type needs. Just kick back and relax and let the face mask do its thing, your skin will thank you.















A warm bath is perfect after a long day. Treat yourself to relaxation, just toss in one of these fizzing bath bombs into the tub and rest easy. Lush offers tons of aromatic scents, exploding with essential oils and colors that will be sure to help you relax. It's the perfect bathing experience.
Destress after a long day by lighting a candle and curling up to a good book or movie. The Bath & Body works Aromatherapy Stress Relief Eucalyptus Spearmint Candle will do just that. Eucalyptus oil is known for purifying, cleansing, and clarifying. All the benefits you need to help destress and the perfect self care essential.
Treat yourself without having to spend a fortune. We hope these affordable self care products will help put you on the path to relaxation!