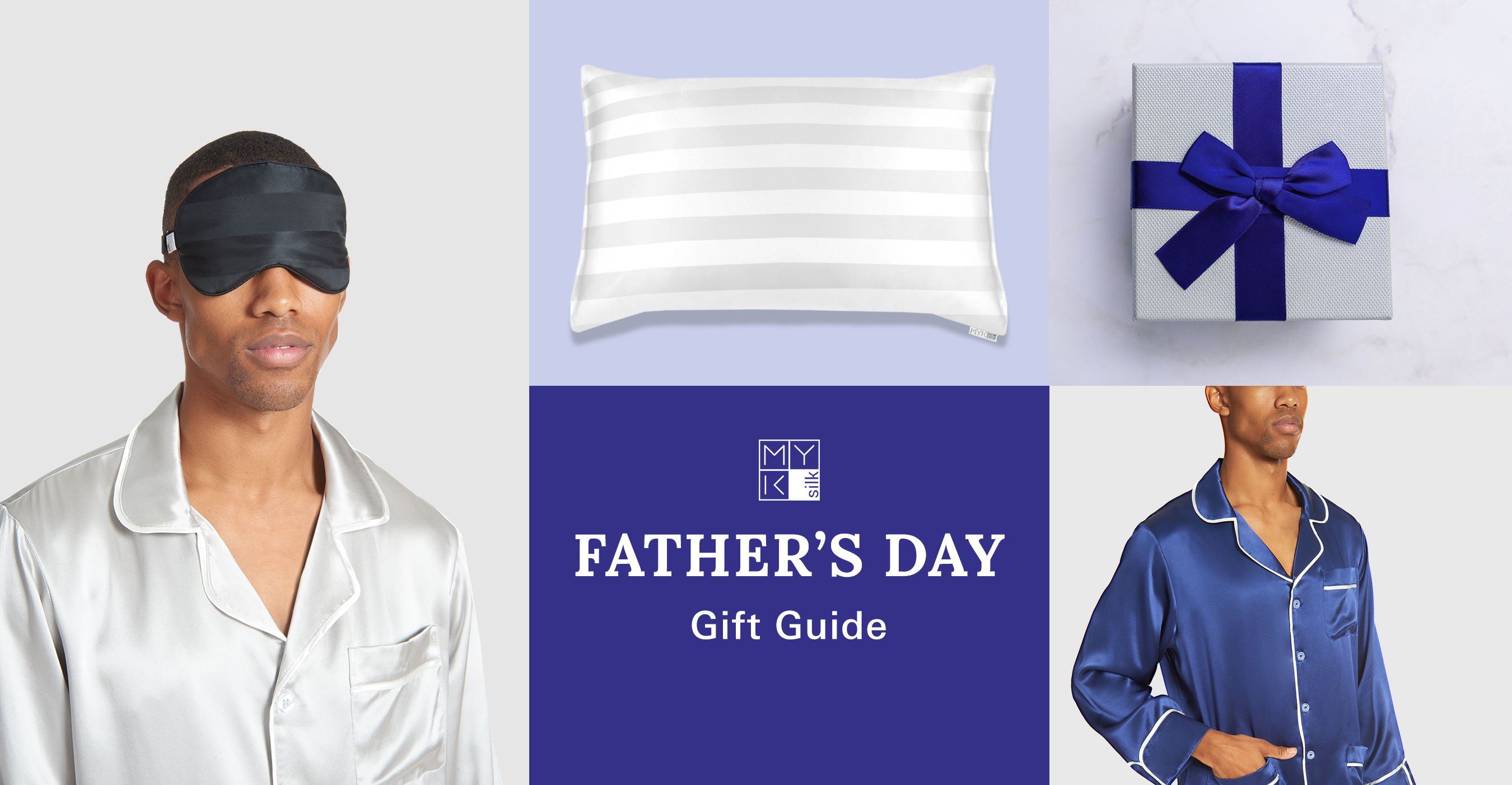 MYK Silk 2022 Father's Day Gift Guide: Fun Things To Do To Celebrate Dad on Father's Day
Father's Day is right around the corner, spoil Dad this year with the gift of relaxation and comfort he'll be sure to love! We've put together a list of ideas on ways you can celebrate the important father figure in your life, it's the memories and experiences that will make Dad feel most loved and appreciated. Read below to see some way you can show Dad love this Father's Day!
Weekend Getaway
Take Dad on a weekend road trip or a mini staycation, it's all about experiencing new things together! Whether that's taking them to explore a new city, enjoying the outdoors, going to an event etc. create an itinerary on what you think Dad will enjoy and have fun on your family trip, a weekend getaway is the perfect gift for every kind of Dad!
The Gift of Relaxation
Dad's deserve all the relaxation they can get, gift dad the gift of comfort & luxury with a set of pj's he can lounge in all day. Show dad how much you care by getting them something they can unwind & relax in!
Personalized gift
Not all gifts have to be bought. Make something special you think Dad will love, whether it's a scrapbook with all your memories together or a hand-written card. A personalized gift will make it much more meaningful that Dad will be sure to appreciate.
Dinner Surprise
Treat Dad to their favorite foods that you'll cook or spoil them to a night out at their favorite restaurant. Time spent together is the most memorable especially having dinner around the table together
Family Game Night
The perfect way to bond with dad and get the family together for some fun! Get out their favorite board games or video games, it'll be a night of competition and laughs that will make it a night to remember.
Take Them Shopping
If they're the type who loves shopping, spoil Dad with a shopping trip. Take them to their favorite stores, whether that's their favorite clothing brand, they're in need of tools for projects, etc. Dad will enjoy a day of being spoiled!
We hope these ideas help bring you fun ideas to celebrate Father's Day with Dad! Let us know in the comments below what you plan on doing with Dad.
If you'd like to buy a gift, take advantage of our Father's Day sale on all men's silk products, use our code DAD20 to shop! Happy Father's Day from the MYK Silk team to all the strong Father figures!