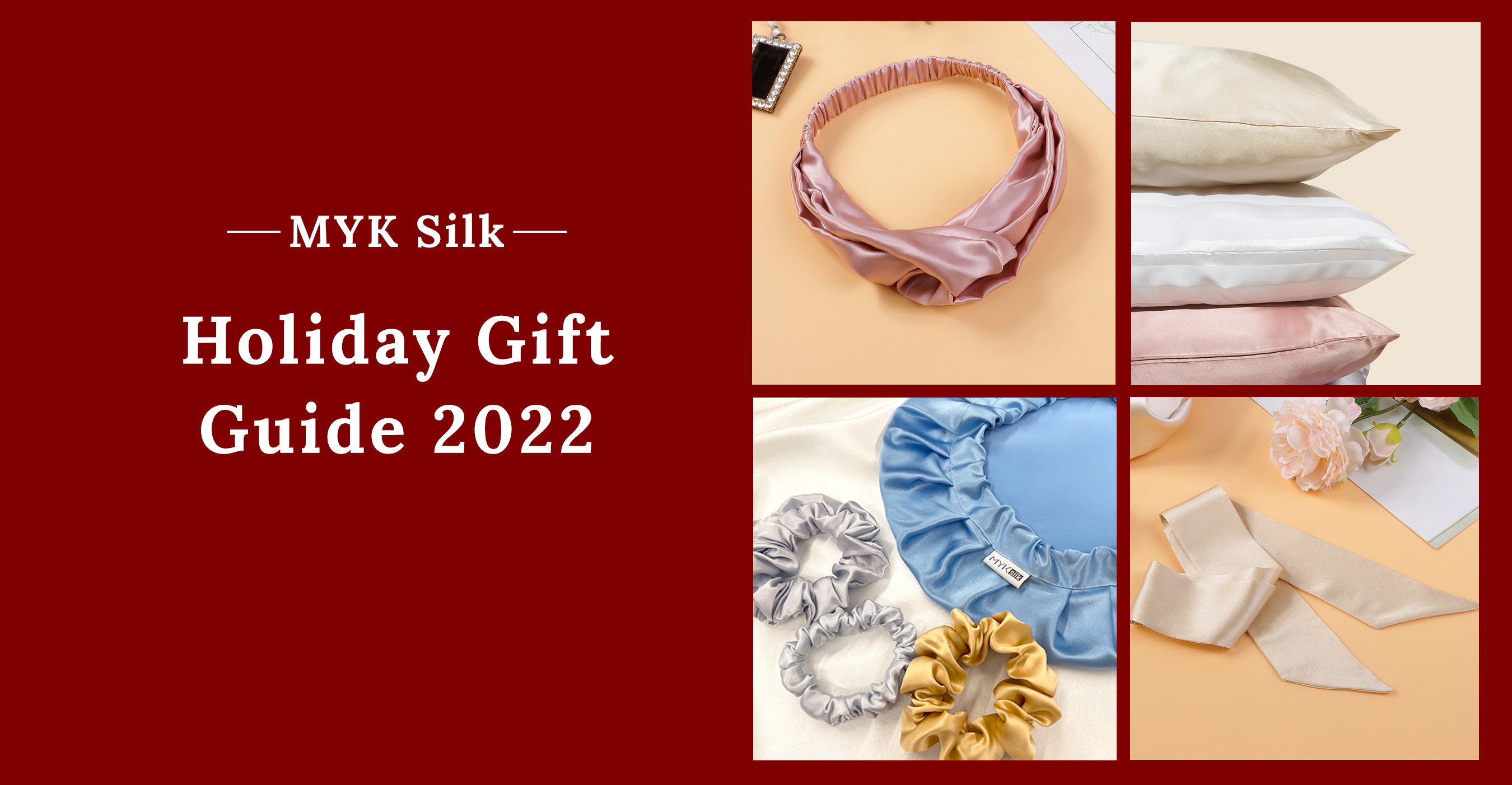 MYK Silk Holiday Gift Guide 2022
Are you prepared for this holiday season? Join our holiday sale event! MYK Silk has some gift ideas for you, from silk hair care bundles to luxury silk pajamas, you can find yourself a great deal while shopping for gifts. Buy more and save more!
We have some great bundle ideas for you to save some time!
No code needed. Discount will be applied automatically at checkout. This sale will end on 12/23 at 11:59PM EST. Shop early and get your gifts delivered in time for Christmas!
Sign up today to join our rewards program for FREE, earn points for every dollar you spend!
NEW silk headbands are coming your way!
Silk Twisted Headband
Silk Ribbon
Pre-order Now for our brand new hair accessories! We now offer all the silk accessories you need to help you take care of your precious hair. Stay in comfort at home or go outside, you can count on MYK Silk accessories for a good hair day.
Gifts under $30 - Stock up on your silk scrunchies and bonnets!
MYK silk offers gift ready silk scrunchies boxes as well as our best seller silk bonnets! Pick something nice without breaking your wallet!
Gifts under $60 - Gift beauty sleep today!
MYK silk offers a wide collection of silk pillowcases, from affordable 19 momme Natural Collection to Limited Edition 30 momme collection, you will find the perfect gift for your loved ones.
$100+ The ultimate holiday gift - Luxury Pajamas & Robes
Looking for something special and luxurious? Check out our staple silk pajamas and robes. Dress in comfort and style when you relax in your home, you can also get matching sets for your loved ones! Make this holiday season a memorable one with MYK Silk.