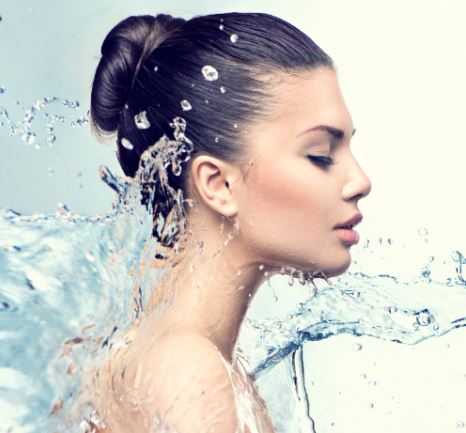 10 Super Easy Beauty Tips for Your Skin and Hair
Here at MYK Silk, we recognize that for women and for men, finding the perfect routine for good looks can be a long and difficult process. Many spend thousands on expensive skin creams, chasing after celebrity fashion fads that are only meant for the cameras, and struggling to find a routine that works for them. So we've assembled a list of simple and natural tips to improve your skin and hair health.  
1) Drink more water 
Simply drinking more water can have enormous benefits to your health and beauty. Staying well hydrated keeps your skin moisturized, promotes hair growth, and improves your overall well-being.
2) Eat more avocados
Avocados are one of the healthiest foods on the planet. They are loaded with nutrients and antioxidants and the healthy fatty acids will keep your skin moisturized (without making you fat). If just eating them isn't enough, you can easily turn them into a face mask or a hair mask.

3) Use matching shampoo and conditioner 
A very simple hair tip that people tend to forget. Company that makes shampoo and conditioner test them to work best together. Whether you have a curly hair shampoo or a shampoo for damaged hair, stick to your brand.


4) Use honey and lemon as natural treatments
Honey and lemon is a famous home remedy for sore throats, but did you know they also work wonders for your hair and skin? Mix honey and lemon and use it as a daily hair rinse or a face mask to help combat frizz, dry hair, dry skin, for skin glowing, skin whitening, and acne.

5) Avoid harsh beauty treatments 
Certain beauty treatments can look good initially, but if they damage your hair and skin they're not worth it in the long run. Avoid hair dyes, bleaches, extensions, tanning beds, and other damaging beauty routines.
6) Do yoga or tai chi
These practices combine the physical benefits of light exercising and the mental benefits of regular meditation. Simply sign up for the nearest instructor and enjoy.

7) Clean your skin once a day, but not your hair
Wash your skin every evening with a cleanser to wipe away the day's dirt before falling asleep. That said, don't shampoo and condition your hair every single day or you'll strip away the oils it needs. Try shampooing every other day instead.


8) Find time to play
Stress is the ultimate killer of beauty. No matter how hard your week is and how much work you need catching up on, give yourself time to enjoy life.

9) Get a good night's sleep 
Similarly, get yourself some sleep every night. Sleep reduces the stress hormone (cortisol) and recharges your body, which reduces acne, promotes regeneration, and reduces hair loss. Speaking of sleep…

10) Sleep on a Silk Pillowcase
Sleeping on a silk pillowcases is the simplest and most effortless way to enhance your beauty routine. The temperature regulating and naturally hypoallergenic properties of silk is dermatologist recommended to keep your skin free from irritants, and the moisture retaining properties will keep you hair and skin hydrated and healthy.
We hope you enjoyed our beauty tips, be sure to share your results! Give us a shout out on Instagram and our Facebook and show us the beauty routine that's right for you!