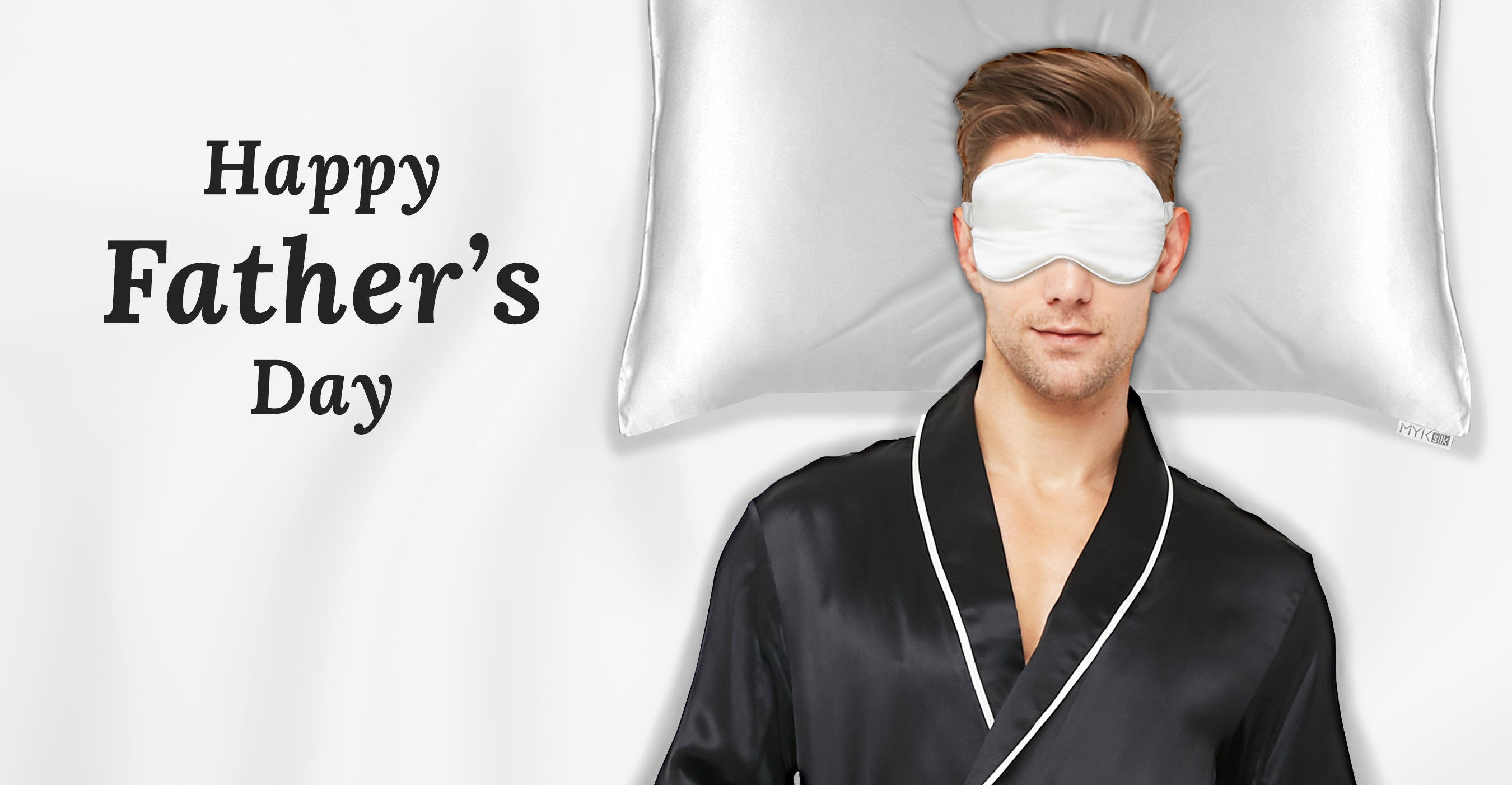 2020 Father's Day Gift Guide
Dads deserve the best, and what's even better than the gift of luxury! We've got the best Father's Day gift for every type of dad on your list- from grandpa, to husbands, new dads and more, they will be sure to appreciate these gifts. Read on below to shop our top picks, they deserve the absolute best!
Spoil the father in your life with a luxurious, ultra soft 100% Mulberry Silk Robe. The perfect gift of comfort and luxury to show him your appreciation. It's breathable and temperature regulating fabric makes it the perfect gift for year round lounging and unwinding. Available in french grey, navy blue, midnight black, there is sure to be a great pick for dad! 
Ensure he'll get the perfect night's rest with the luxurious silk eye mask. This luxe silk eye mask will become his favorite go-to item. The MYK silk eye mask is ergonomically designed with a snug fit so your eyes never feel any pressure while maximizing light exposure which guarantees he'll get a great night's sleep.
The perfect gift for dad's who want to simplify their skincare and hair routines. The MYK Silk pillowcase is great for getting the best night of rest all dads deserve while helping reduce any signs of aging by simply sleeping. Made of 100% Mulberry silk, the pure fabric will ensure it won't create any friction with your skin. It also helps with retaining moisture in your skin which helps aid in wrinkle prevention and aging. No need to worry while you sleep!
We hope our ultimate gift guide will help you show how much you love and appreciate that father figure in your life! 
USE CODE ILOVEUDAD FOR 20% OFF SELECTED COLLECTIONS ABOVE! 
HAPPY FATHER'S DAY!!