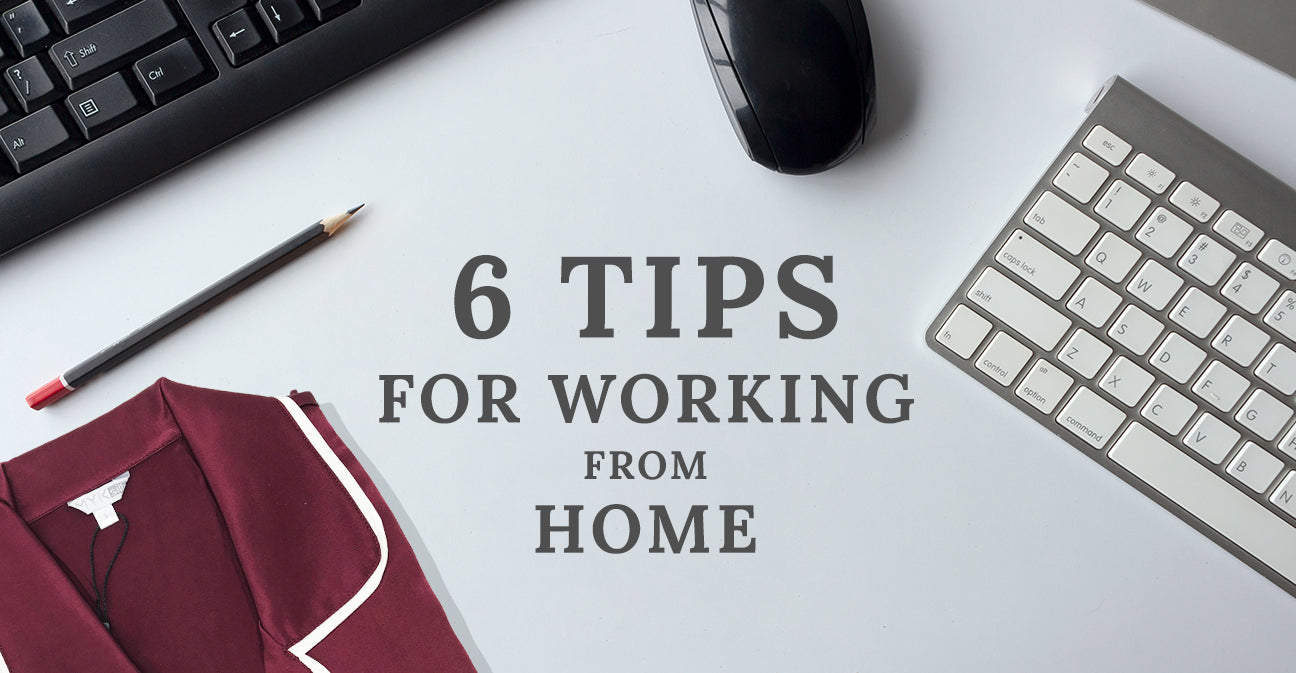 6 Tips For Working From Home
We're all spending a lot of time at home as of lately and it's important that we stay safe and healthy during this time. It's hard to maximize productivity while in the comfort of our own home but it doesn't have to be! Check out these tips below to get ideas on how you can get started.

Set a New Routine:  Now that you're at home and working remotely from home, setting a new routine is very important. Create a schedule where you designate your workday at a specific time and end at a specific time. Designate a comfortable space to work that will keep you productive through the day *This means avoiding your bed.* Setting a new routine and creating a schedule will help you from getting distracted and maximize your productivity.

Stay Connected: Check in and connect with friends, they're all probably going through work from home as well so connecting with each other during this time is valuable. Find a time or set a time aside where everyone can get on a call with each other, it's essential to our mental well being to stay connected.

Learn Something New: Have that one thing you've always wanted to try but you kept putting it off because you were busy? Well now is the perfect time to learn something new or take on a hobby. Read a new book or try knitting, it'll be sure to keep you productive.

Stay Active: Don't forget to be active even though you're now working from home. Exercise will keep you from feeling sluggish and much more rejuvenated. Whether that's doing yoga or going for a short walk, just make sure you're moving around and getting the blood flowing. 

Stay Organized: Having a clear work space will make it much easier to be productive and means you will have a clear head space too. Now that your home is your office, try to declutter and keep your space tidy so you don't feel overwhelmed by clutter.

Take Breaks & Cozy Up: Make sure to take breaks! Schedule lunch breaks or get up from your work space every few hours. You'll feel much better and more focused when you come back to work. Also, the good thing about working from home is that you're able to dress comfortably. So stay comfy in your pajamas or dress comfortably. Check out our favorite cozy picks here!

We hope these tips will help keep your productivity up during this time! Stay safe and healthy, MYK Silk team is wishing everyone the best.