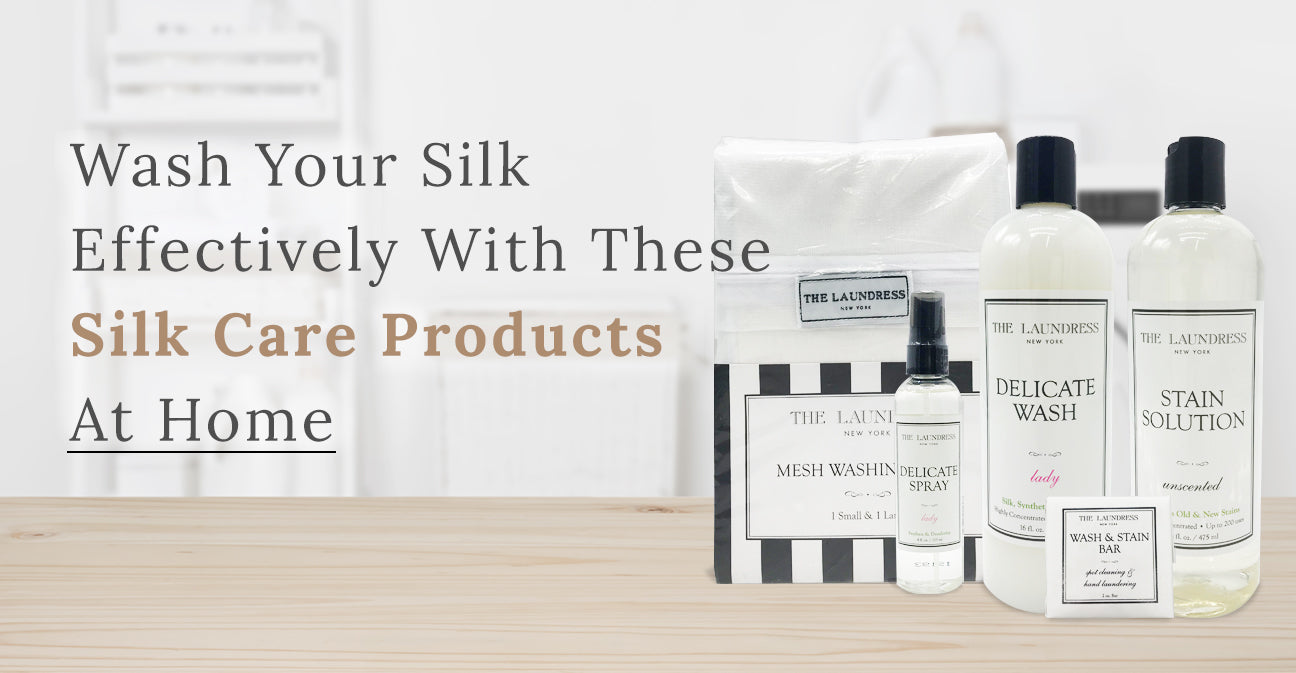 Wash Your Silk Effectively With These Silk Care Products At Home
Silk is a delicate fabric that requires care and attention in order for it to last. From everyday
silk accessories
to the most
luxurious silk sleepwear
and
bedding
, these silk care essentials from The Laundress will gently clean and keep all your delicate go-tos fresh and rejuvenated. Wash your silk effectively with these silk care products at home.
Delicate Wash
- Cleaning delicates can be tedious and tricky but it doesn't have to be with The Laundress Delicate Wash. The wash is ideal for silk, its non toxic ingredients will clean your luxurious silk fabric while helping to preserve its longevity. The wash is also great for materials such as synthetics, spandex, polyester, nylon, rayon, acetate, and blends. Clean your favorite silk products stress free and rejuvenate your delicates at home. 
Stain Solution
- One drop of this powerful solution and it will remove that stubborn coffee or red wine stain. Use the stain solution to revive your silk beddings to that brand new shirt, it will remove stains old or new! 
Delicate Spray
- Ideal for items labeled "dry clean." Add a spritz of freshness and clean scent to your delicates. This nontoxic formula with antibacterial properties adds scent while removing odor. Scented in Lady, an herbal and citrus blend of rich amber, bergamot, lavender, and musk.
Mesh Washing Bags
- The perfect duo with the
Delicate Wash
. Skip the dry cleaners, machine wash and dry your delicates with a peace of mind. The Mesh Washing Bags will protect your delicates from snagging on the machine drums and will instead provide effective cleaning and care to your delicates. The bundle includes one small bag, ideal for hosiery and lingerie, and one large bag, ideal for sweaters and larger items.
Wash & Stain Bar
- The perfect on-the-go product. Great for spot cleaning those hard to reach stains. Easy to throw in your bags for travel for easy cleaning.
Click here to shop our newest collection. Wash and protect your silk delicates with these at home care solutions, happy cleaning!