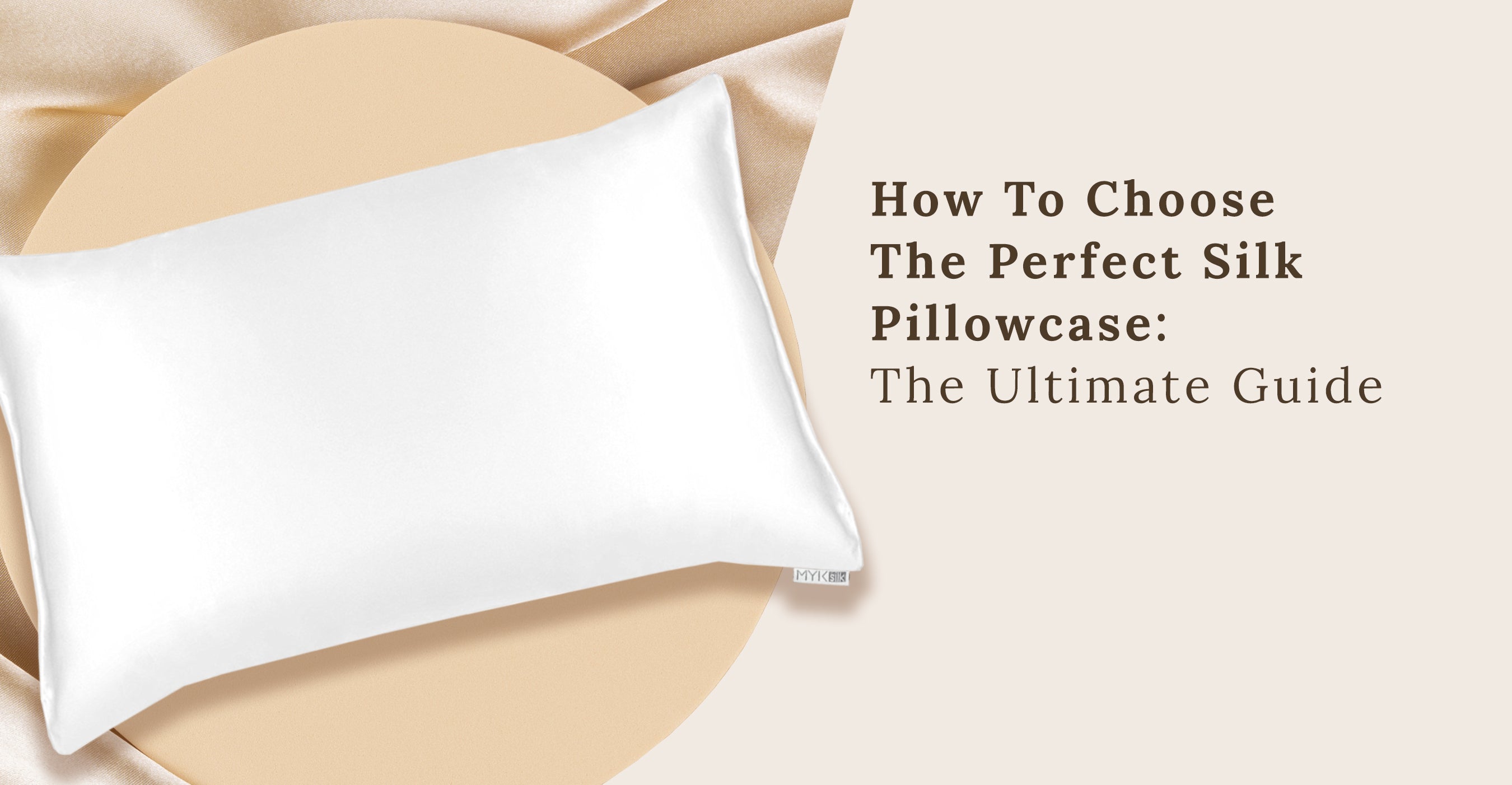 How To Choose The Perfect Silk Pillowcase: The Ultimate Guide
If you've ever found yourself wondering what the difference between all these silk pillowcases are, you're not alone! There are many factors to determine which one will be the perfect one for you, from different sizes to different closures. Read on below to see what are some things to look out for to get your best night's sleep!
1. Check The Silk Fabric
Make sure your silk pillowcase is made out of 100% Pure Mulberry Silk, that way you'll be getting all the great hair and skin benefits that silk has to offer. Silk helps your hair and skin stay hydrated, smooth, and has anti-aging properties. Other materials that people often mistake for silk are polyester, satin, or rayon. Just make sure to double-check you're getting what you're paying for especially if you buy online.
2. Pick The Ideal Momme Weight
What is momme? Silk weight is measured in units such as "momme or mm" which determines how heavy and dense the silk is. The higher the momme, the denser and more durable the silk weave will be. Typically for silk pillowcases, it will come in 19mm - 30mm.
3. Select The Right Size
Silk pillowcases are not one size fits all. Make sure you properly measure or double-check what size/dimension your pillow is. Silk pillowcases come in sizes of standard, queen, king & even toddler size depending on the company you purchase from.
4. Get The Closure You Deserve
Check the details on the silk pillowcase to see what type of closure it offers. Is it a zipper closure, envelope closure, or button closure? All this is based on preference but just keep it in mind before you purchase.
5. Cotton Underside vs Double-Sided 
The silk pillowcase with a cotton underside helps prevent slipping and sliding when you sleep, it is also typically less expensive than a double-sided silk pillowcase. It's also called a double sided silk pillowcase. If you are someone that flips their pillow in the middle of the night and want the full benefits of a silk pillowcase, then a double-sided may be the better option for you.
Check out our
silk pillowcases
and find the perfect one for you!