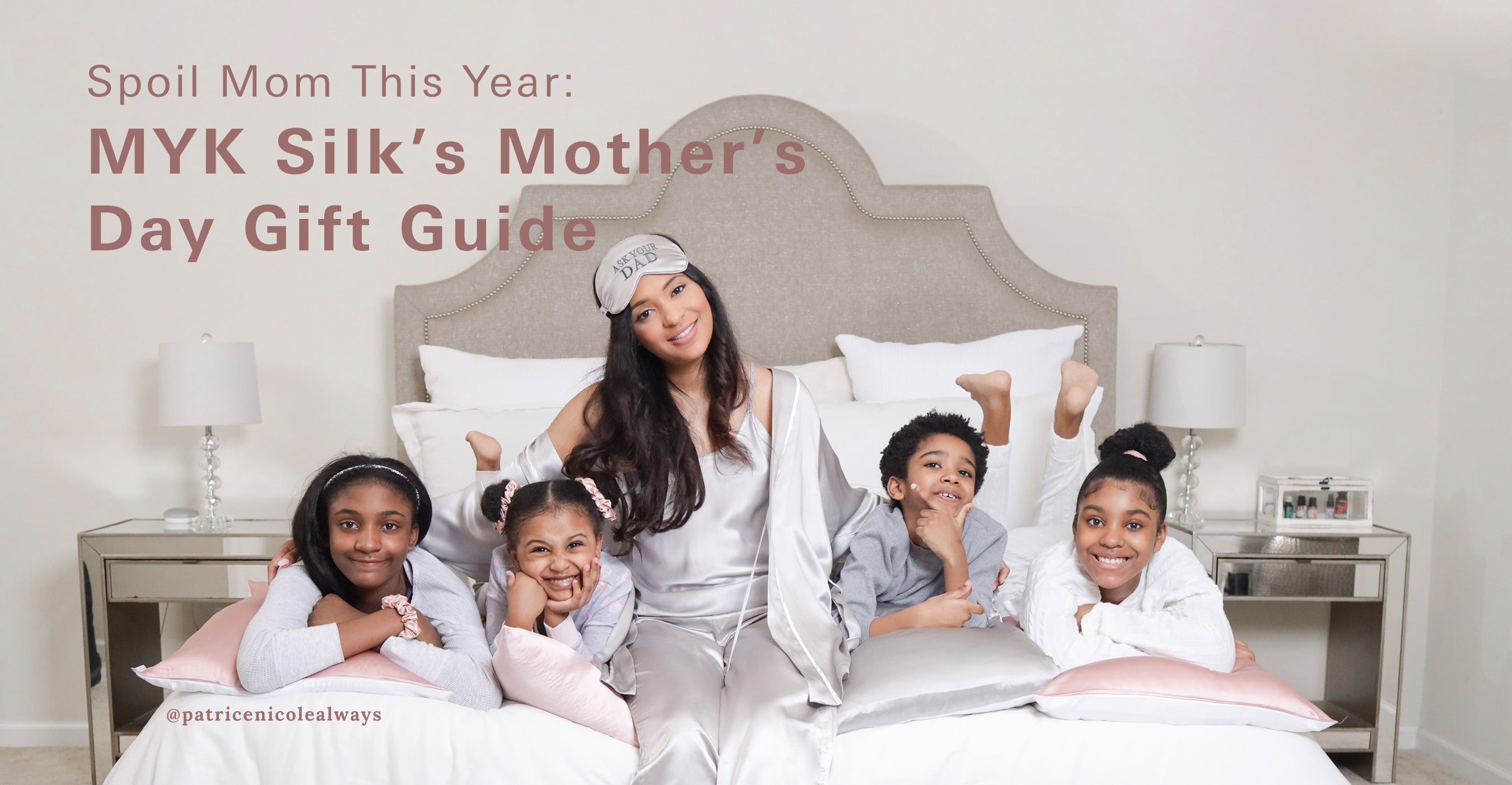 Spoil Mom This Year: MYK Silk's Mother's Day Gift Guide
Mother's Day is quickly approaching and that means it's time to think of ways to spoil Mom this year! With a long and heavy 2021, Mom's deserve a little something extra, whether that's spoiling them by taking them out to brunch, or gifting them something a little more luxurious. We put together some luxurious gifts to help them feel extra loved and spoiled, shop our sweet bundles below!
Bundle 1: Silk Camisole + Large or Small Size Silk Scrunchies 
Shop Bundle #1 for a spring feel! This bundle includes our silk camisole & silk scrunchies. Both are made from 100% pure mulberry silk making them soft to the touch, durable and best of all something mom will love!
          Original $68, After 22% OFF: $53
           Original $68, After 22% OFF: $53
Bundle 2: Silk Camisole & Silk Cap
Shop Bundle #2 for the best hair & skin protected sleep! With our adjustable strap silk camisole & silk sleeping cap moms sleep just got that much better! 
          Original $63, After 22% OFF: $49
           Original $65, After 22% OFF: $51

Bundle 3: Silk Robe + Embroidered Silk Eye Mask
Shop Bundle #3 for some silk goodies Mom will want to wind down the day in. With our ultra luxurious kimono styled silk robe & extra soft embroidered silk eye mask, Mom will be left feeling soooo comfortable!
Bundle 4: Silk Long Pajama Set & Striped Silk Pillowcase
Shop Bundle #4 for our most luxurious bundle yet! Our long silk pajama set & striped silk pillowcase will leave mom feeling like a queen! 
           Original $218, After 27% OFF: $159
         Original $220, After 27% OFF: $161
         Original $223, After 27% OFF: $163
Show appreciation for Mom this May 9th with an extra 20% off site-wide with code MOMSDAY20! Sale ends 5/9 at 11:59PM.
Hurry and shop your gifts! The MYK Silk Team is wishing you a very Happy Mother's Day!