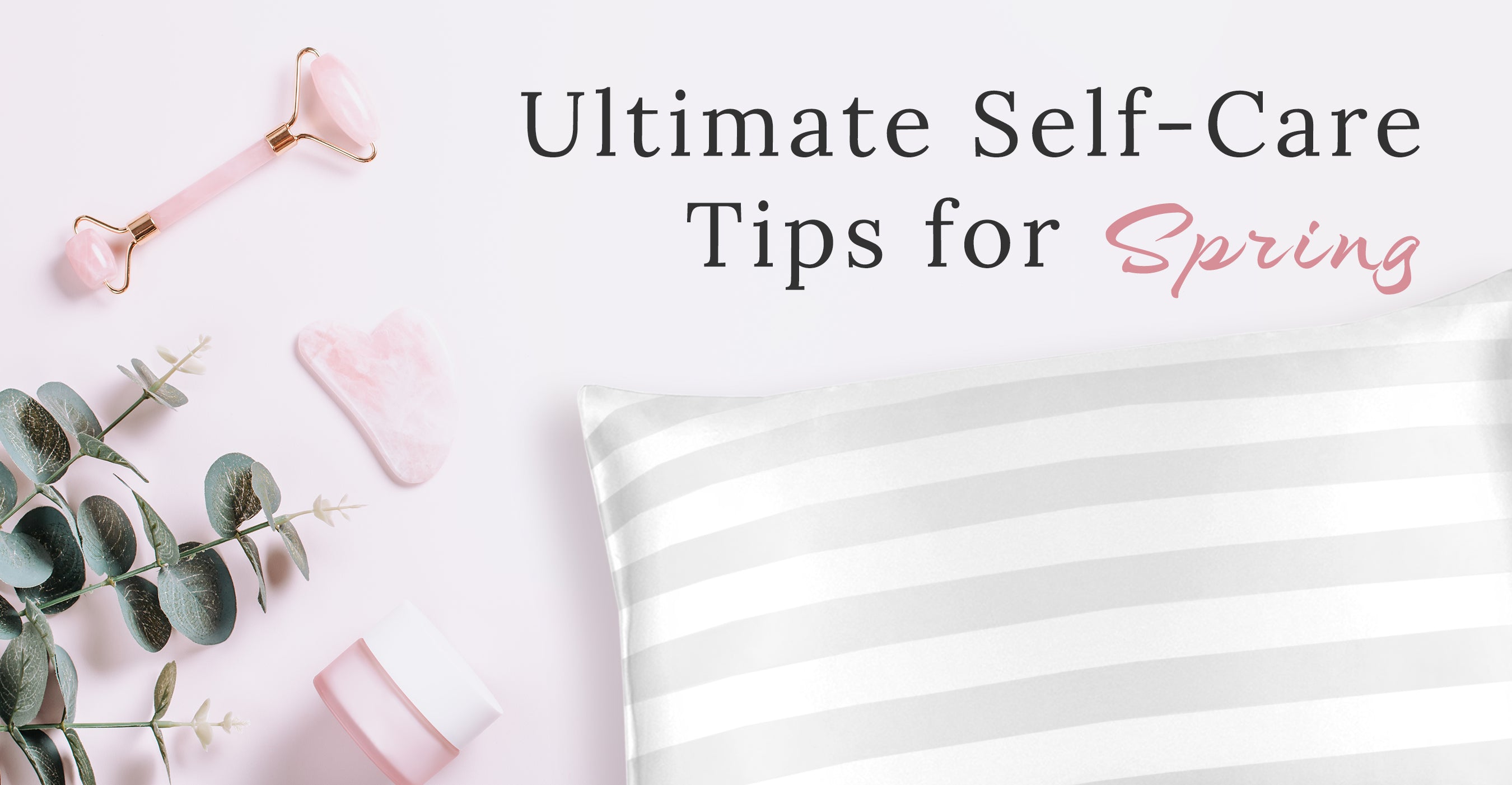 Ultimate Self-Care Tips for Spring
Spring has sprung! It's time to enjoy the warmer weather after a long winter and year of quarantine. It's the perfect opportunity to switch up your self-care routine and add in more activities due to warmer weather. Here are some of our favorite self-care tips to welcome Spring!
Take your workouts outside
Get exercise to clear your mind while enjoying the fresh air outdoors. Taking your workouts outside will switch up your environment and help you feel more energized and productive.
Go on a picnic
What better way to enjoy the sunny weather than to dine outdoors? Enjoy the warm weather and have a picnic in your backyard, or a park. Anywhere you can be outside to get some fresh air will do!
Refresh & air out your space
Open up those curtains and windows and let the light and fresh air in. Springtime is all about brightness, add some greenery around your house. Succulents or flowers will help make your space feel much brighter and airy. Switch out your old bedding to a lighter comforter, or enhance your bedding by switching out your pillowcases to silk for a more comfortable sleep!
Closet clean out
Spring cleaning is the perfect time to switch out your wardrobe and put away the heavy sweaters, winter coats and boots and bring out the lighter and summery pieces! It's also a great time to get rid of the old clothes you've been hanging onto and declutter your space. Minimize your wardrobe and start with items you haven't touched in a while, do you see yourself wearing it? If the answer is no, think about donating it or simply just tossing it out!
Prioritize your sleeping habits
Prioritizing your sleep is a form of self-care! Sleep affects your mood so when you get the enough sleep or the best sleep, you will feel much more yourself! You can prioritize more hours of sleep, changing up your bedding so it's much more comfortable, or even setting a sleeping schedule
Dedicate time for YOU
Self-care is all about doing things you love for yourself! Block out some time in your schedule to focus on yourself, all the tips mentioned above are great self-care ideas! Read your favorite book, pamper yourself with a spa day, watch the movie you've been dying to watch, call up a friend, the list is endless!
Start a new season being more focused and productive and most importantly, practicing self-care.  We hope these tips will be a reminder to just take some time and take care of yourself, Happy Spring!