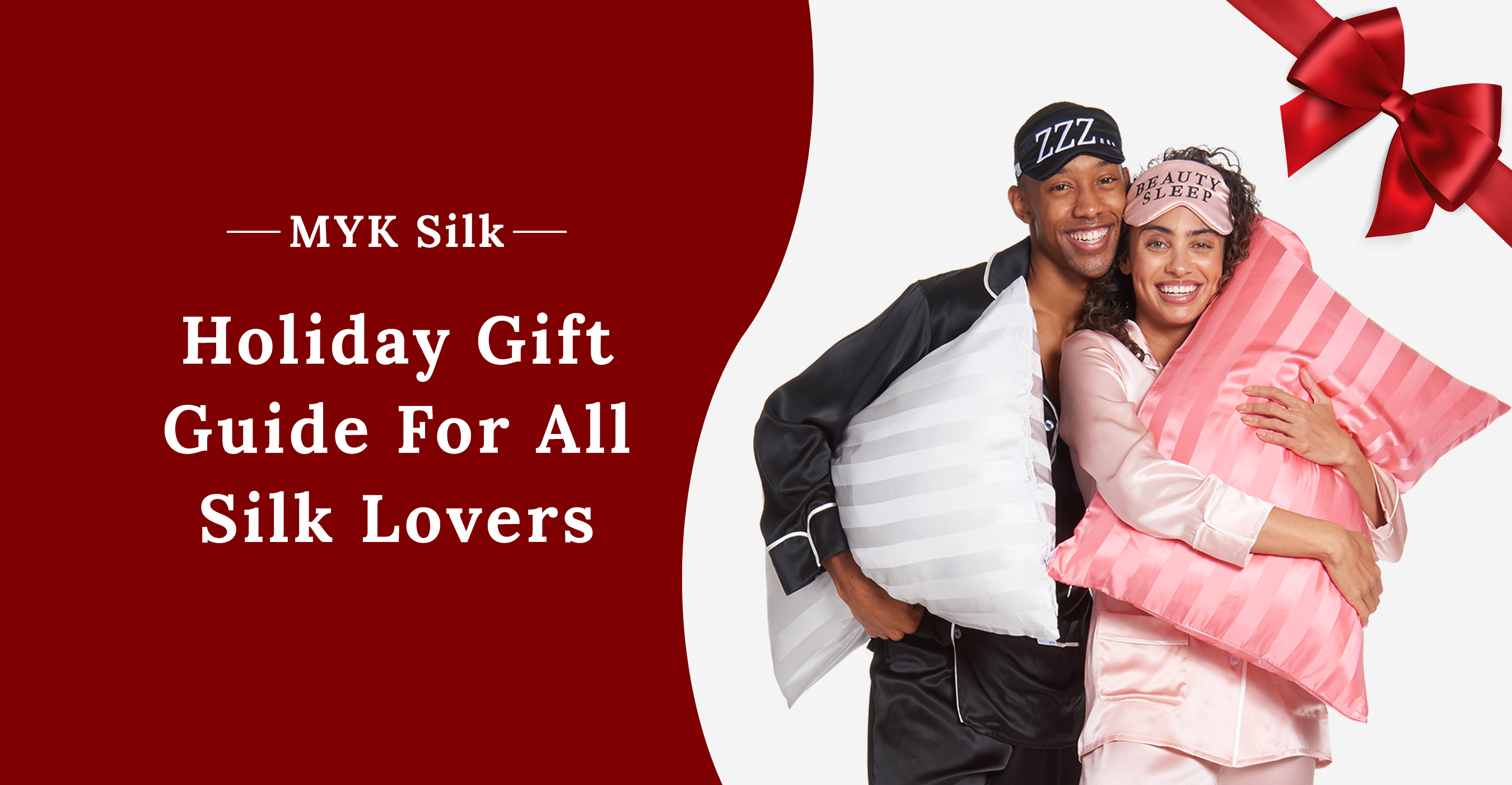 MYK Silk Holiday Gift Guide For All Silk Lovers
It's that time of the year again for the season of gifting! Our gift guide is perfect for anyone who loves comfort, beauty and silk! From silk goodies under $30 that's more budget friendly yet still luxurious, to gifts above $100 if you're looking to splurge this holiday season. We've put together selections of different price points to make it easier for you to shop your silk must-haves! Happy Holidays!
Luxurious Stocking Stuffers: Gifts Under $30 
Experience luxury without breaking the bank this holiday season!  Our silk accessories are perfect for any sleep & silk lovers!
- Natural Collection Mulberry Silk Pillowcase
Ultimate Beauty Sleep: Gifts Under $50
Gift the gift of beauty sleep with our luxuriously soft silk eye mask and pillowcase. The perfect combo to get your best sleep!
Total: 
$45.98
NOW
34.99 +Free Shipping
-Luxury Collection Mulberry Silk Pillowcase
 Gift of Luxury: Gifts $100+ 
The holidays are the perfect time to splurge on that extra special gift. Gift that special someone the gift of luxury they're guaranteed to fall in love with! From our soft, and luxurious silk pajamas & robes, MYK Silk sleepwear will keep you looking and feeling luxurious all season long!
Total:
$279.98
NOW
$194.99
+Free Shipping
Total:
$185.97
NOW
$149.99
+Free Shipping
We hope this gift guide sparks some ideas of what to get for yourself or that special person that adores all things silk! Gift them the gift of luxury and sleep they'll be sure to appreciate. Happy Holidays from the MYK Silk Team!