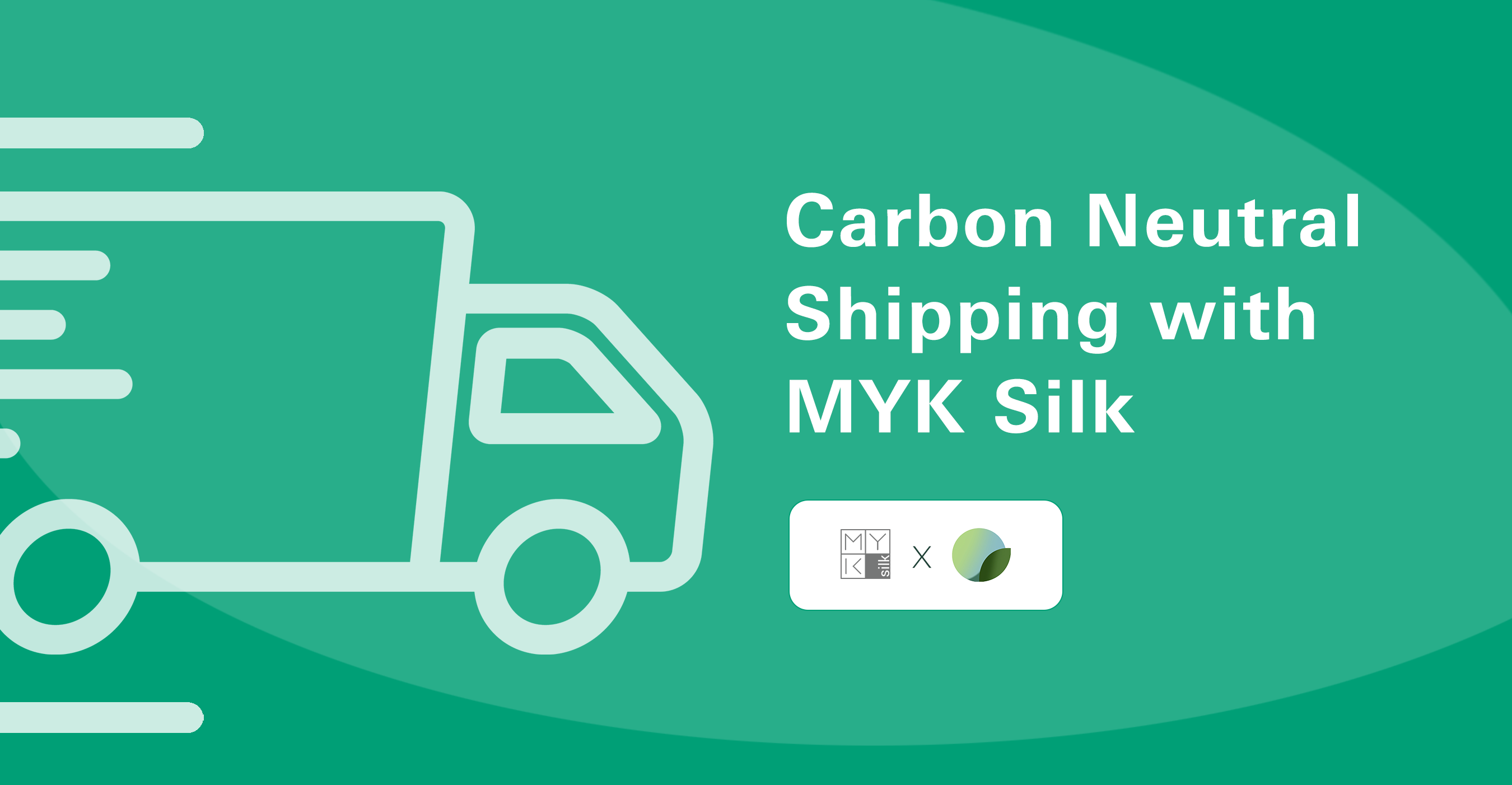 MYK Silk Now Offers Carbon-Neutral Shipping!
We are happy to announce MYK Silk has switched to a carbon-neutral method of shipping our silk goodies! We are making an effort as a brand to step into more sustainable practices.
What does this mean? 
This switch

neutralizes your shipping emissions and removes carbon dioxide from the atmosphere.
Carbon removal is the process of capturing carbon dioxide from the atmosphere and then storing it.
 Funds nature-based carbon removal solutions such as reforestation and soil carbon sequestration.
Shop online with the ease of mind that you are contributing to the goal to reduce carbon emissions, fuel usage, & negative environmental impacts from shipping.