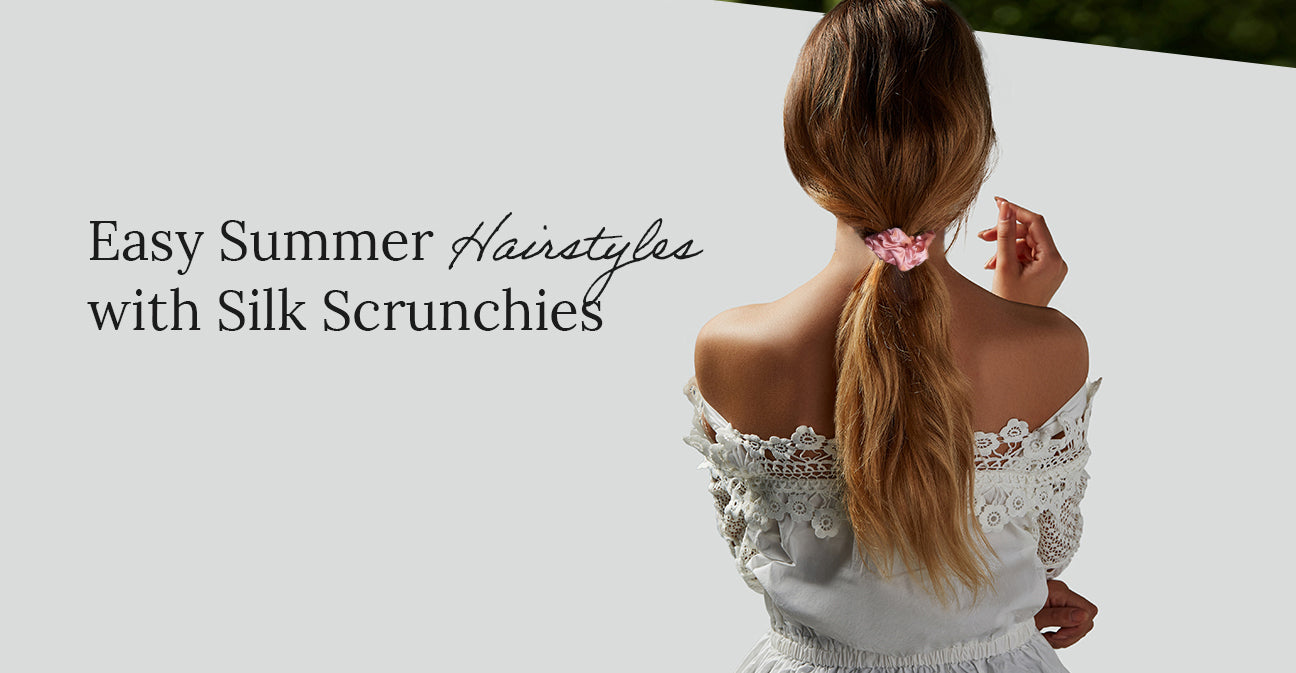 Easy Summer Hairstyles with Silk Scrunchies
Stay cool this summer by putting up your hair with a silk scrunchie for the perfect summer look. Whether it's a cute messy bun or ponytail. Silk scrunchies prevent damage and creases to your hair and are great for any type of hair. Try out these hairstyles for the summer without having to worry about the damage. We hope you enjoy these easy summer hairstyles!

Half-up Half down- Weather your hair isn't long enough for a full ponytail or you just want to switch it up from your go to top knot, give this hairstyle a try!



Top knot
- A go-to look for those days when you want something effortless and all the hair out of your face
Braids  
High Ponytail

Low Pony
MYK Silk Scrunchies are rich in natural proteins and amino acids designed to keep hair feeling healthy all day while you keep your hair up. We hope these tips will help you create the perfect summer hairstyle!