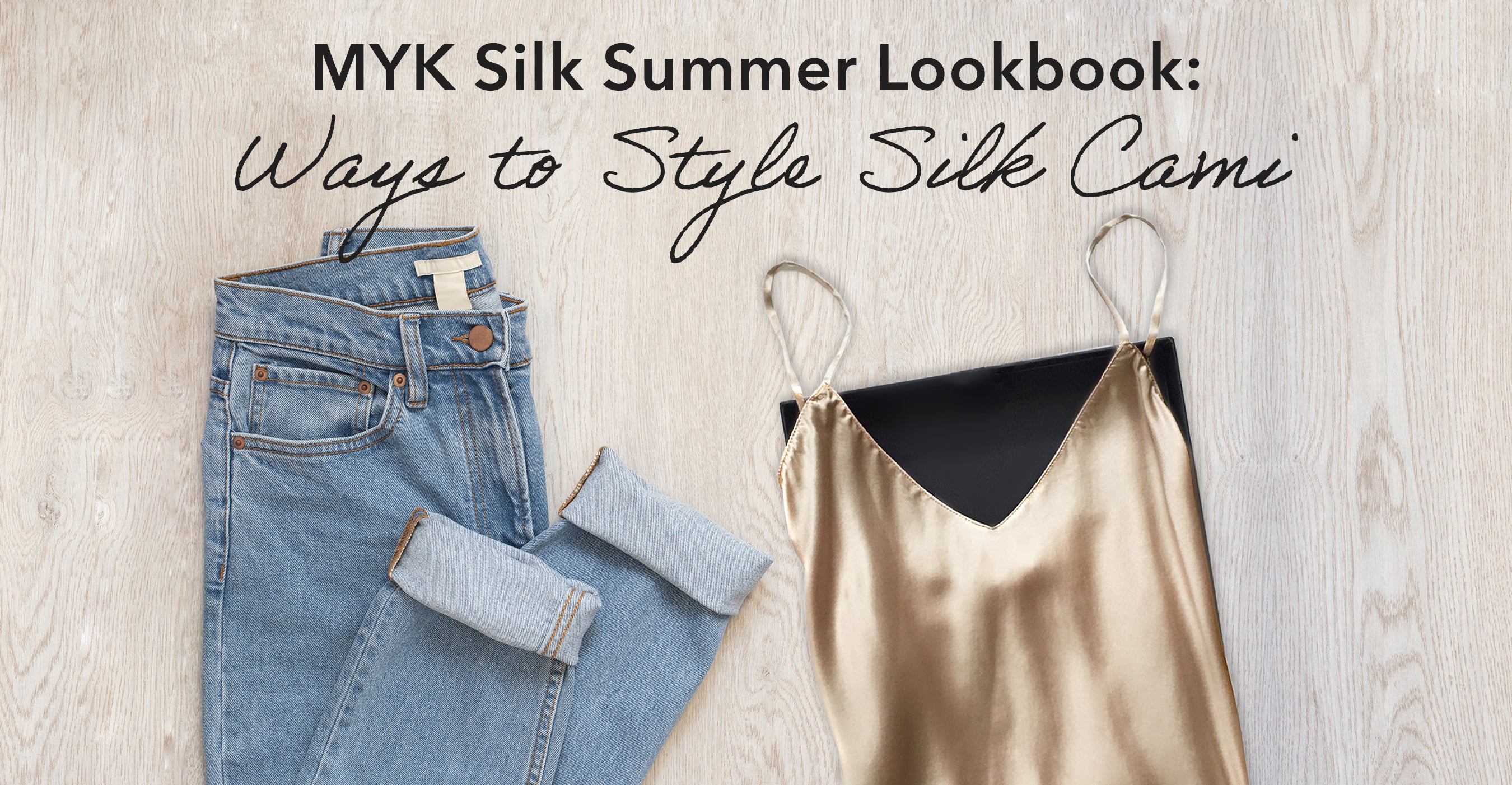 MYK Silk Summer Lookbook: Ways to Style Silk Camisole
Summer is here and it's all about the carefree style and putting together easy/versatile pieces. For those hot summer months, you want something that's not constricting. Something light and breathable to add to your wardrobe. That's why a simple silk camisole is a must have for the summer! 
Great for every occasion whether it's date night or just a casual errand run, you can dress it up or down, tucked in with a pair of boyfriend jeans, layered with a blazer or jacket, as sleepwear or just simply wearing it on it's own. Read on below to see ways you can style a silk camisole!
Silk Camisole Paired With Boyfriend Jeans
Tuck It Into High Waisted Pants
Layer It With a Blazer
Silk Camisole Paired With a Skirt
Cozy as Sleepwear
Stay cool this summer and make the silk camisole your summer wardrobe essential. We hope this look book gives you inspiration on ways you can style!