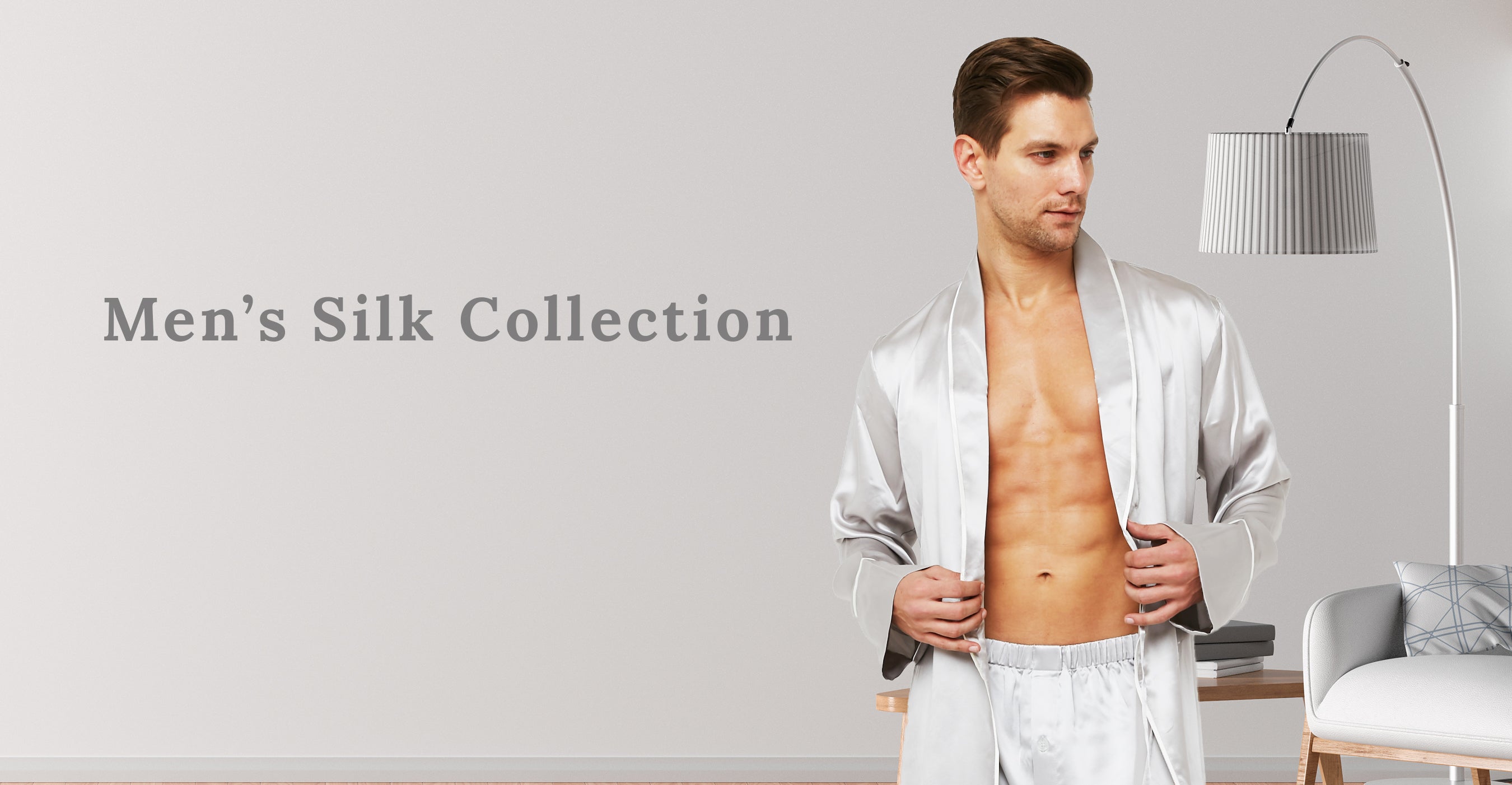 At MYK Silk, we provide silk for everyone looking for comfort and quality.  Our Men's Silk collection is made of 100% Mulberry silk. They're silky, cool to the touch, lightweight, and breathable. No matter if it's silk pajamas, silk lounge shorts, or silk robe, our Men's sleepwear collection is a must have! Read on below to see what's in the collection.
Our MYK Silk robes are luxurious with comfort in mind. It is perfect for year-round lounging: smooth, breathable, and eminently comfortable. Made with the highest quality silk, the classic silk robe is hypoallergenic, chemical free, breathable, and will keep you looking so stylish! Slip on your MYK Silk Robe, you wont regret it!
Classic Silk Lounge Boxer Shorts
Our breathable silk boxers can be worn at any time of the year and in any situation: from lounging, working from home, to getting a great night sleep, it will keep you comfortable all day long. Comes in four luxurious colors: Navy blue, French grey, Night black, & Charcoal grey.
Our classic style two piece printed pajama set will keep you warm during the winter and cool during the summer. It is incredibly smooth and luxurious, the top is buttoned shirt with a notched v-neck collar and bottoms are a straight cut long length.