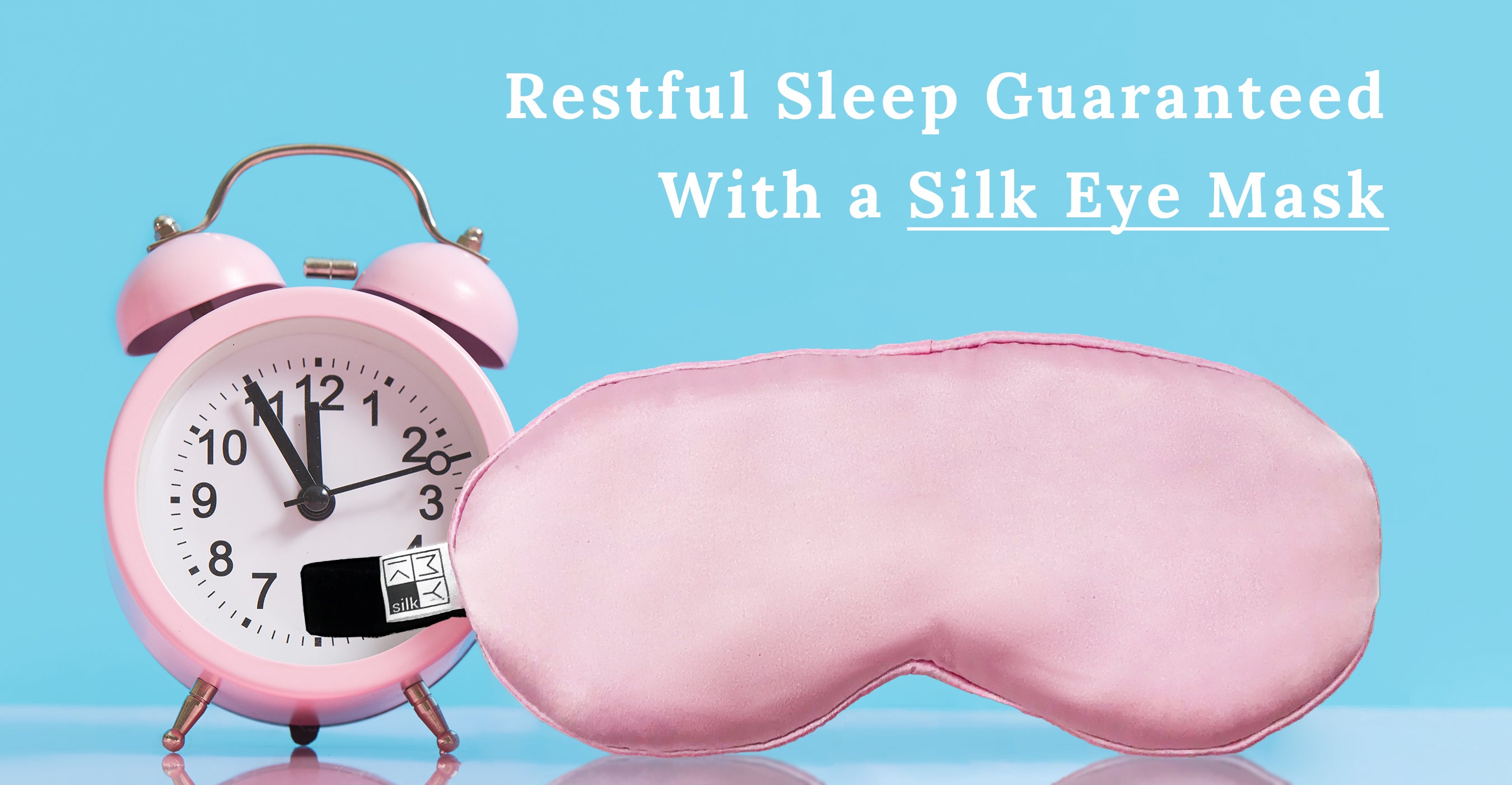 Restful Sleep Guaranteed With a Silk Eye Mask
Do you find yourself constantly tossing and turning at night, needing complete darkness to fall and stay asleep, or just something you can take with you on the road. Whether it's any reason at all, everyone deserves a great night of deep sleep. At MYK Silk, we are all about restful, beauty enriching sleep, and we wanted to create a silk eye mask that would be your ultimate sleep companion. Read on to see why MYK Silk eye mask is your sleep must have!
Restful Sleep:
Block out the morning light or distractions that keep you from falling asleep, think of it like blackout curtains but for your eyes! With silk lined on both sides & in between, it effectively blocks out almost all light - much more effective than masks filled with cotton.
Stay Comfortable All Night Long:
Our silk eye mask will keep you comfortable while you sleep, it's soft and extra puffy filling will help you fall asleep in no time. The adjustable velvet band ensures a stress-free fit, no worries about it slipping off while you sleep. The velvet band is also smooth and gentle on the hair so it won't tug or pull in the middle of the night.
Save your skin:
Take good care of your skin while you sleep without having to do anything. It is made with 100% Mulberry silk which means the eye mask won't absorb your skincare products. Its slippery surface will help reduce friction to the sensitive eye area. Definitely an added bonus to include in as part of your skin care routine and also will give you the best sleep.
We hope you get the best night's rest with our silk mask, so soft and luxurious! Check out our vast color options here. MYK wishes you a great night of deep sleep!