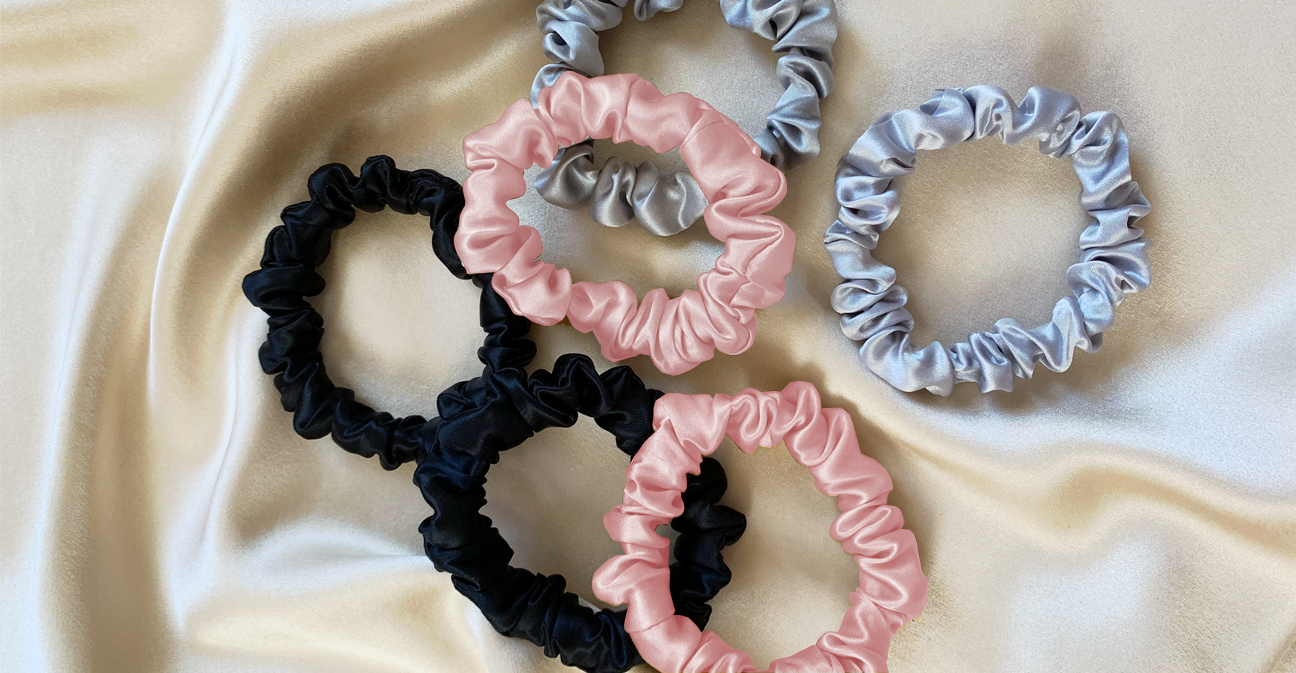 The Secret To Good Hair Days
"The only scrunchies I wear! They look great in my hair, are gentle and leave no creases!" - Vanessa
Show your hair some love with MYK Silk scrunchies! Say goodbye to hair breakage, dents and say hello to longer, and healthier hair with these luxurious night to day hair ties. They're created with 100% pure mulberry silk that is rich in natural proteins & amino acids designed to keep hair feeling healthy all day.
Unexpected Beauty Secret:
Aside from looking shiny and modern, silk scrunchies effortlessly protect the hair. While traditional hair ties are known to pull and tug on the hair strands causing friction and tension our pillowy-soft silk scrunchies glide on the hair reducing those creases and telltale ridges.
Silk is also known for its natural moisture retaining properties that are sure to help keep your locks from getting dry from even the most humid and dry climates.
As a result, silk scrunchies have become a tried-and-true beauty secret that is gentle enough to use on dry, weak or even damaged hair to reduce breakage and split ends.
Created with You in Mind:
Our silk scrunchies are created with 100% pure mulberry silk which means they are rich in natural proteins and amino acids that are designed to keep your hair moisturized and feeling healthy all day. Each silk scrunchie is crafted with a wider elastic band to lessen pressure on your hair while simultaneously giving enough grip without being too slippery on the hair. MYK Silk scrunchies are also designed to stay in your hair all day while giving your locks superior volume without causing any static in the hair. All in all, silk scrunchies are the must-have beauty essential you'll want to keep in your purse,car, gym bag or take on every adventure to ensure you'll never have a bad hair day again!
Our best-selling MYK Silk Scrunchies are available in a pack of 3 large and also come in a smaller pack of 6 for shorter or thinner hair types!
Don't forget to check out our newest additions to the collection:
Your best hair days are just one MYK Silk scrunchie away!
Use code  "secretdeal15" to get 15% off your entire purchase.