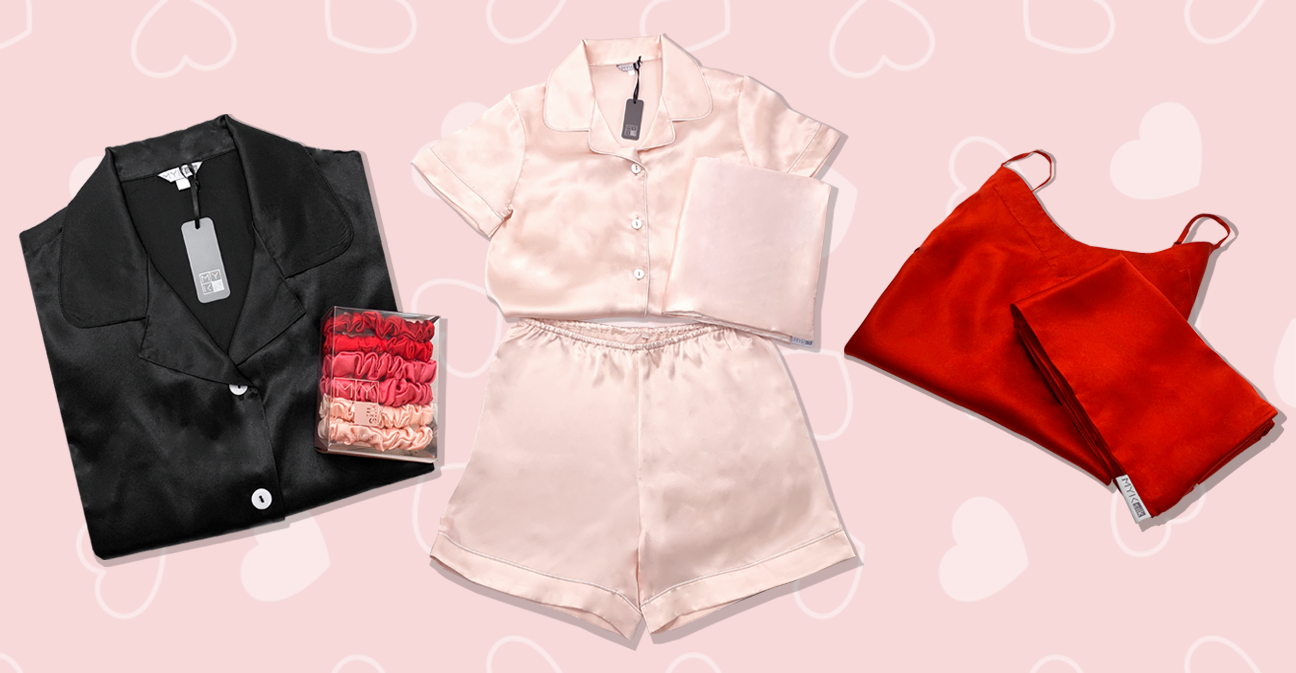 Valentine's Day Gift Guide
Love is in the air! - With Valentine's Day right around the corner we hope this year will be full of the sweetest and most luxurious surprises.
Cupid gave us a little tip full of classic gift ideas that are sure to make this February 14 unforgettable whether you're going away somewhere warm, having a cozy staycation or simply eyeing a little something lovely for yourself.
To celebrate the holiday of love we put together a few bundle deals featuring our signature products in the most romantic color palette. After all, it's the perfect time to treat yourself or send something extra special to the women in your life to let them know just how much you appreciate them. Keep reading to see our bundle deals for the most important ladies in your life!
There's no better occasion to break out a classic red chemise than Valentine's Day. The beautiful and clean silhouette is so classic it will become your sleeping staple for years to come. A Beauty Silk Eye Mask in your color choice comes free with your chemise making this duo one of the most effortless sets to unwind and relax in. This bundle is valued at $100 and is now $80!
A dozen roses are nice, but our Pink Short PJ set might just be nicer. We don't know about you but seeing the perfect pink PJ set with a matching pink pillowcase just makes our heart light up. It's no secret that Valentine's Day is all about red and pink, so we wanted include an all pink bundle to make your slumber this holiday that much sweeter! We've featured our best-selling 22 Momme Silk Pillowcase from the beauty collection for an extra luxe and cozy feel this Valentine's day! This bundle is valued at $120 and is now $99!
If you're looking to spoil yourself or your sweetheart this February, we've got you covered with our Long PJ Set that will keep you extra cozy this winter. Don't forget to show your hair some love with our coveted silk scrunchies that will elevate your hair game even while you hit that snooze button. This bundle is valued at $180 and is now $130!
Whether you're shopping for your one true love or your best friend, it's the perfect time to send the women in your life an extra special something to let them know you're thinking of them. We hope our must-have Valentines day round-up gave you the perfect gift ideas that will impress all those you deeply care about this holiday! Click here to check out our 2020 Valentines Day Gift Guide.