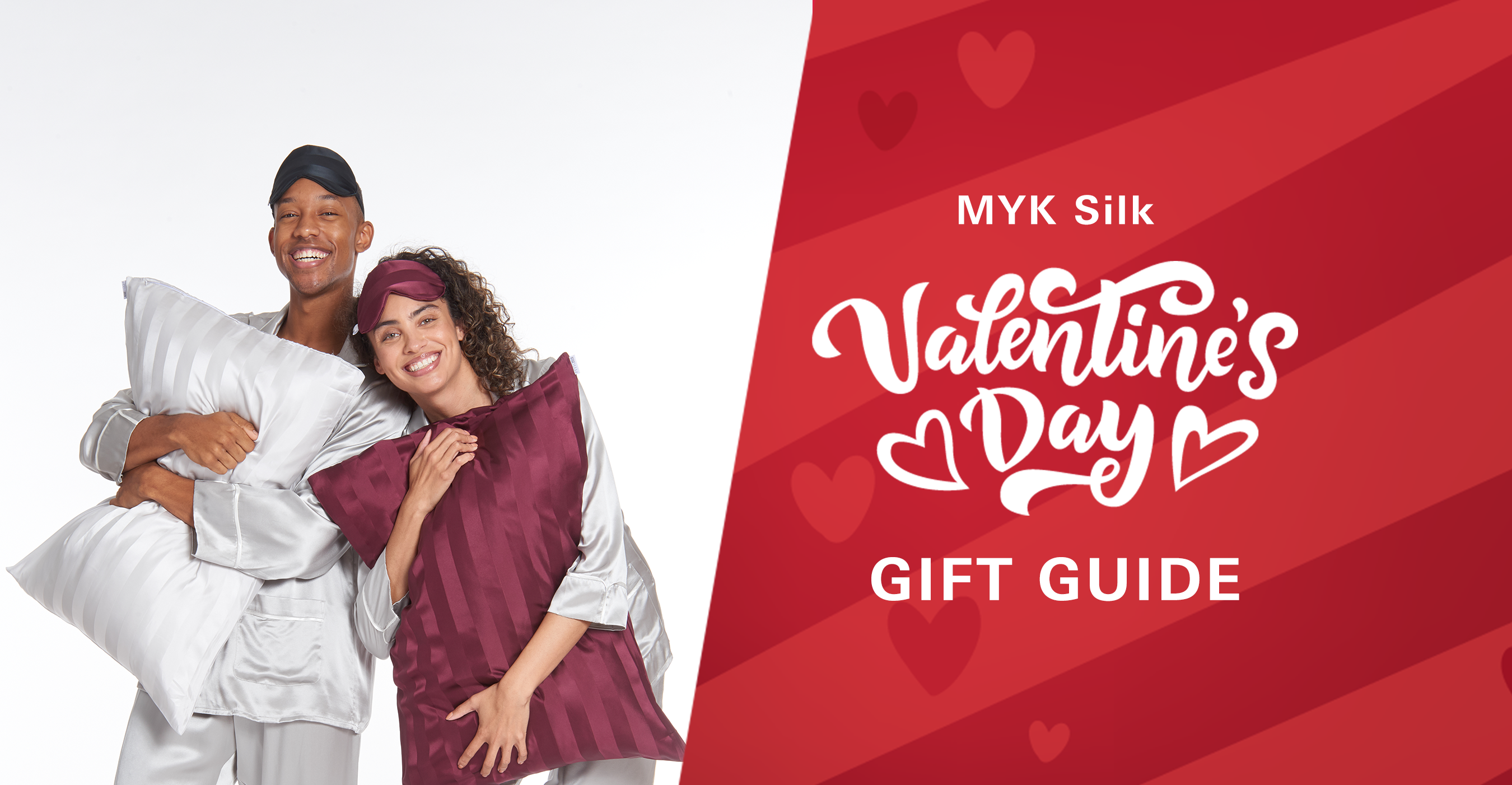 MYK Silk Valentine's Day Gift Guide: Luxurious Valentine's Day Gifts They'll Love
Here at MYK Silk, comfort & luxury is our love language we believe the gift of silk is the most luxurious and romantic gift to give that special someone! We've put together our annual gift guide to make it easier for you to shop and spark some ideas! Scroll below to see our romantic silk goodies!
Buy one get one 30% off beauty silk eye mask +Free shipping
Show some love this Valentine's Day by gifting your special someone the gift of beauty sleep! Our beauty silk eye mask will give you that dreamy deep sleep you deserve. It's luxurious, light-blocking,  silky soft, lightweight and its adjustable strap will give you that comfortable fit that will have you falling asleep in no time. All silk eye mask are buy one get one 30% off so get one for you and as a gift!
Buy one get one 50% off striped pc +Free shipping
We have to say, nothing is more romantic than comfort. Indulge in a silk pillowcase for yourself or any self-care or sleep lover. So go ahead and cozy up this Valentine's Day, we're sure whoever receives this gift will truly appreciate the gift of comfort!
Buy one get one 60% off long pj +Free shipping
A gift of luxury they'll be sure to love! Match with your lover this Valentine's Day, you both with be looking so lovely and feeling so luxurious! MYK Silk Pajamas are buy one get one 60% off just for Valentine's Day so hurry and shop this romantic deal!
We can feel the love in the air, have a lovely Valentine's Day spending it with the ones you love! We hope our gift guide gives you the perfect gift ideas to spoil that special someone. Happy Valentine's Day!