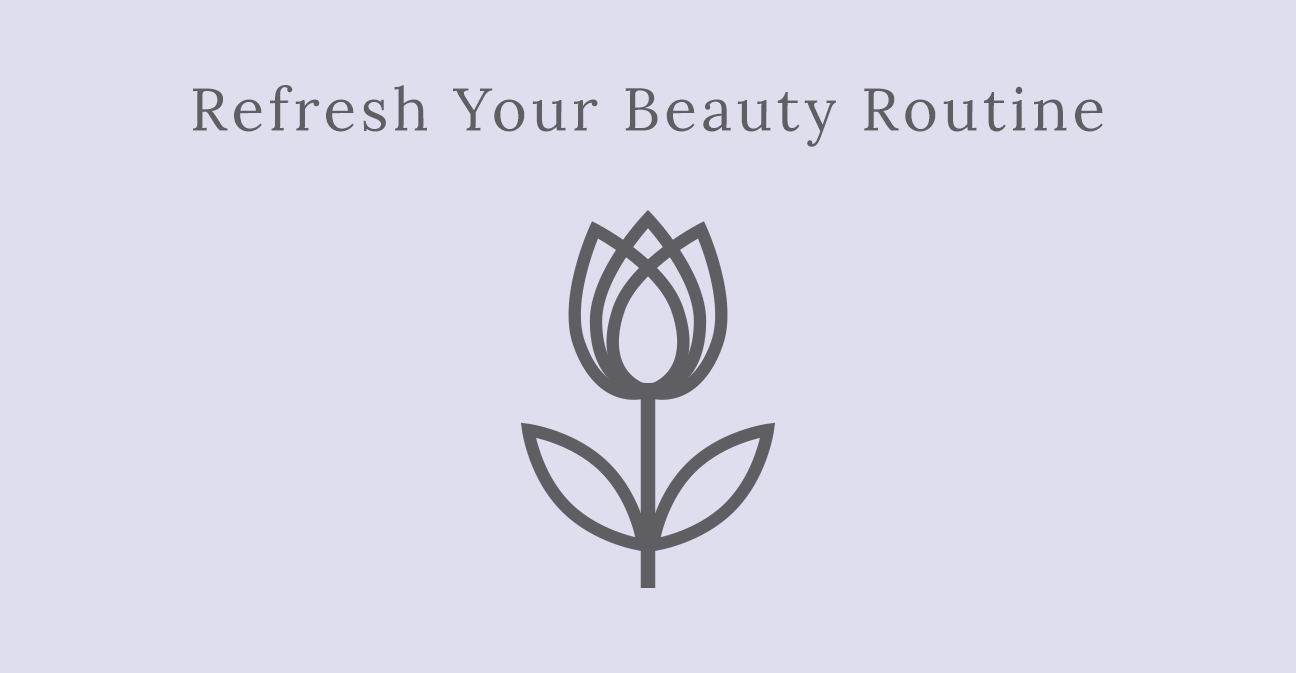 Refresh Your Beauty Routine
Whether you're in your 20s, 30s, 40s or any age in between, there are certain beauty habits and rituals that can make all the difference in your skincare and hair care game! Beautiful shiny locks and a glowing complexion is not a matter of DNA but rather the daily habits you incorporate into your routine.
Over the past year the MYK Silk team had the pleasure of collaborating with a few incredible forward thinking brands such as (Sabon, Jade Roller Beauty, Tahnyc) that are creating powerful, clean and beneficial self-care products to help elevate your skincare & hair care routines to the next level.
Read on below to find out how to achieve your silkiest locks and smoothest skin with our bite- size beauty routines below featuring some of our favorite brands!

Sabon NYC
Sabon is a global luxury brand that is committed to sourcing the highest quality natural ingredients such as salt, mud, and algae from the Dead Sea. Their formulas are enriched with botanicals carefully selected from the Mediterranean and beyond, such as Olive oil, Shea butter and essential oils from various fruits and plants. Each product is a result of generously mixed natural mineral and oils to provide skin & hair with the gentlest nourishment and softness in any climate.
For moisturized & frizz free locks:
Step 1: Lock in your hair's moisture with Sabon's hair care line that is sulfate and paraben free to treat and nourish your locks. Each product is packed with natural extracts and oils to reveal your shiny and silky hair. Sabon's Delicate Jasmine Hair Mask and Green Rose Hair Serum work wonders on dry and dehydrated hair.
Step 2: To avoid dents and creases in the morning put your hair up in a pony-tail or loose bun with a silk scrunchie. Sleeping in a bun keeps your hair from brushing against your face, keeping your locks clean while keeping your skin breakout-free.
Step 3: Say goodbye to your bed-head days by sleeping on our fan-favorite Silk Pillowcase to lock in moisture while waking up frizz and tangle - free. Making a switch to a silk pillowcase is a small luxury that will not only benefit your hair but will undoubtedly provide anti-aging benefits for your skin while you sleep.
As a treat to MYK Silk readers Sabon is offering 15% off everything with code SABON15 on Sabon.com

Jade Roller Beauty
Jade Roller Beauty is the first USA company founded for gemstone beauty rollers with a mission to share widespread health benefits via spa culture. Their collection of detoxifying wellness tools have been used for centuries to achieve youthful and supple skin.
The most incredible and well-known benefits of using a gemstone beauty roller include reducing puffiness of the skin, including inflammation. The action of rolling the gemstone on the skin stimulates collagen production which brightens and tightens the skin. Additionally, using a gemstone roller has been proven to increase circulation while flushing out harmful toxins that help aid the flow of energy between meridian points to balance chi (a spiritual balance and energy force).
For a relaxing at home spa experience:
Step 1: Slip into an ultra-luxurious Silk robe that won't absorb any creams or oils. Cozying up in a super-soft & lightweight silky robe is one of the best and simple ways to treat yourself on a self-care dedicated day.
Step 2: Apply your favorite serum to your skin avoiding the eye area. Next, gently roll the Rose Quartz roller on your skin. Start at the neck and drink plenty of water to enhance results! Effects are instant and compounding!
Step 3:  For the ultimate at home spa experience, sleep on Silk sheets for your dreamiest slumber yet.  When you wake up after sleeping on silk sheets, your body will be more hydrated as studies have shown that silk helps decrease skin's loss of moisture.
If you want to roll with JRB, you can use exclusive gift code ROLLWITHUS at checkout to receive $10 off your wellness tool for the next week!

Tahnyc
Tahnyc is a conscious clean beauty brand that carefully formulates every selected ingredient that is safe for your skin. They use the most powerful, skin loving and replenishing ingredients such as Vitamin B5, Ceramides and clean Peptides to activate the skin's natural function. Tahnyc's signature dew consistency feels heavenly and light as the brand doesn't use bulking, filling or texturizing add-ons while being made without parabens, sulfates,colorants & fragrances.
The inspiration behind the brand started when Tahnyc's Founder Irene has suffered with severe skin sensitivity and allergies throughout her life. Ever since figuring out the root cause of the skincare issues, the brand built itself upon the passion for helping others heal their skin's problems with the mission of creating the  highest quality products where every single ingredient is formulated with a purpose.
For healthy & hydrated skin:
Step 1: Gently cleanse your skin with your favorite oil-based or liquid product. Next, exfoliate your skin by concentrating on the T-zone area. Massage the product into the skin for at least a minute to reveal a smooth surface that is ready for your toner & moisturizer.
Step 2: Apply Tahnyc's Rose Milk Moisturizer for a healthy boost of hydration to keep your skin balanced. Tahnyc's deeply hydrating Rose Milk moisturizer will pamper your skin as it will effortlessly melt creating a glowing and youthful complexion.
Step 3:  For your most relaxing beauty sleep put on a Silk Beauty Eye Mask to effectively block out light and protect the delicate skin around the eyes. As silk is known for its naturally hypoallergenic fabric, the beauty eye mask won't absorb any product while you sleep ensuring you will get the full skincare benefits of Tahnyc's Rose Milk Moisturizer.
The MYK Silk team hopes you've found a few new products and beauty rituals to help keep your skin & hair happy and healthy as we head into warmer weather!