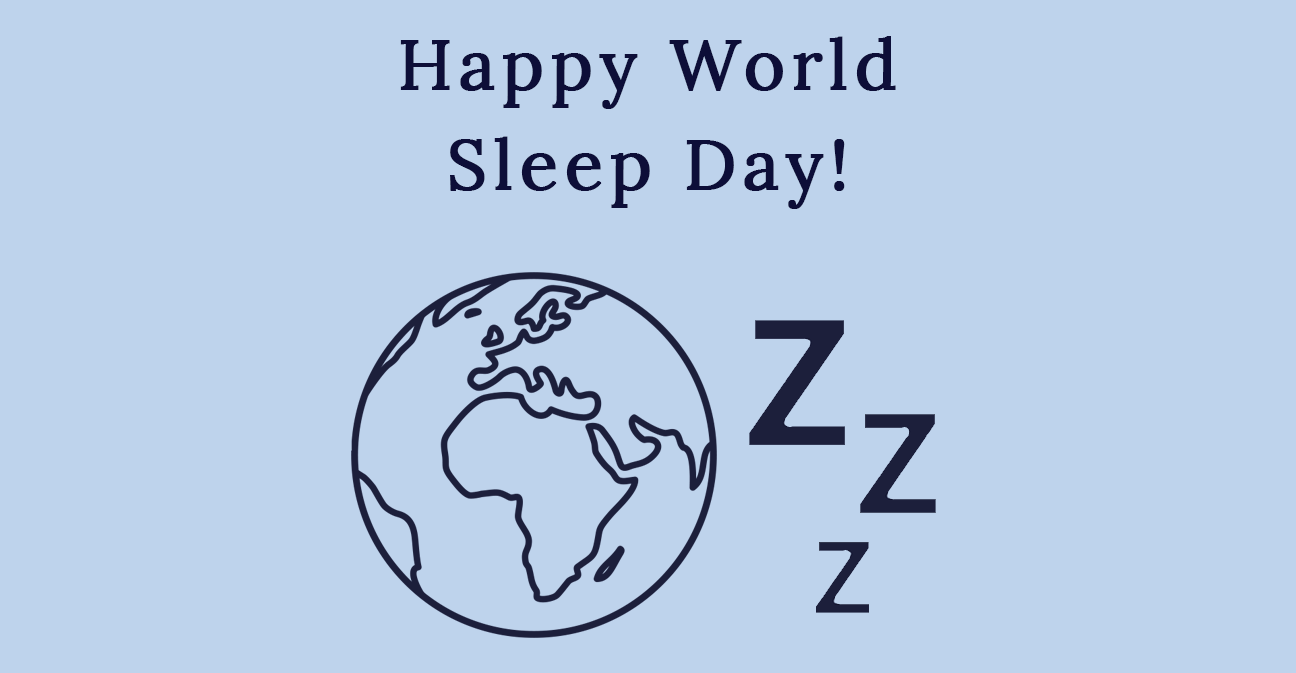 The MYK Silk team wishes you a restful World Sleep day!
You might think you're off the clock when it comes to your beauty routine while you sleep, but your slumber hours play a crucial role in how you look and feel. World Sleep Day is a little reminder to us all to get some much-needed beauty sleep so our skin looks younger and hair feels healthier along with a re-energizing boost for the whole body. Since this day is designed to create awareness around all issues related to sleep, here the MYK Silk team rounded up some of their top tips for your best beauty snooze.
1) Choose the right mattress and pillow
A good night's sleep typically occurs when several key elements are in place with a comfortable mattress being one of the most important components. Memory foam mattresses are one of the most popular options for the dreamiest sleep. These mattresses consist of multiple soft layers that support your spine and joints while enveloping your body in a soft cloud. Memory foam neck pillows are another incredible option that create a natural resting position for anyone looking for that extra support that won't strain the neck muscles.
2) Use a proper humidifier in your bedroom
Using an air humidifier can surely help your skin stay hydrated while helping you sleep better and wake up refreshed. Air humidifiers are one of the best investments to introduce into your life especially if  you can't remember the last time you had a restful slumber. Humidifiers are especially great for easing cold and flu symptoms including coughing and congestion. When buying a air humidifier remember that excessive moisture isn't ideal as over humidification can invite a new growth of bacteria, mold, and dust mites. An evaporative humidifier (it will never over humidify the air the way ultrasonic humidifiers can) remains one of the best options for a space as large as 400 square feet. It runs quietly, is durable and is one of the easiest humidifiers to clean.
3) Create your dream environment
Creating an environment that establishes the right conditions that you need for sleep is extremely important such as sleeping in a cool, quiet, dark, and comfortable atmosphere. However, adding a few extra special rituals such as spritzing your pillow with essential oils, lighting a candle before sleeping, adding white noise to your bedroom or even listening to meditation music will easily elevate your beauty sleep to the next level.
4) Eliminate your stress
Stress and sleep is deeply intertwined which is why practicing a few simple yoga poses to massaging your temples to even listening to a positive podcast can work wonders for the mind and body leading to better sleeping. Reading a novel before bed is another great way to help you relax leading to not only a restful night but a reduction in cortisol (the stress hormone) and an improvement in cognitive function. Even sipping a warm cup of herbal tea can be a relaxing ritual that can tame your stress!
5) Change your pillowcases often
It is nearly impossible to wake up with gorgeous, refreshed skin if you're sleeping on the same pillowcase 8 hours a night. Every night your pillowcase quickly accumulates microscopic irritants such as hair & skin oils along with harmful air pollutants. In order to avoid this buildup and achieve a more restful sleep throughout the night, it is recommended to change your pillowcase at least once a week. Those who struggle with skin that is more prone to breakouts can simply turn over their pillowcase in addition to switching to a fresh new one more often.
6) Moisturize your skin
At night, dermatologists suggest that your main focus for your skin should be stimulating the collagen production while keeping skin hydrated. Nighttime provides you with the opportunity to give your skin all the best ingredients to keep it plump and healthy. In fact, if you follow a proper nighttime ritual, you can actually wake up with a healthier glow. Using a anti-aging night cream that contains hyaluronic acid will attract water into the skin which help smooth any stubborn wrinkles.
7) Give your skin a power nap - use a sleep face mask
Skincare sleeping masks - as adapted from Korean skincare have taken the beauty community by storm. Because our skin performs its reparative functions during sleep, your nighttime regimen should include a sleeping mask that will seal in your facial serums, creams and oils.
Sleeping masks are also lighter compared to your average night creams, so you can wear them overnight without ruining your pillowcase.
8) Sleep on silk
The fabric you sleep on is one of the most important factors in getting a restful and beautifying sleep. Sleeping on a pure silk sheets is the ultimate treat to the skin and hair as this material glides easily and effortlessly without tugging or pulling on skin & hair. Silk is also the best option for preventing those sleep creases and wrinkles as the naturally smooth fabric doesn't create friction.
9) Wear a silk sleep eye mask
Avoiding light when you sleep can determine whether you sleep with no distractions throughout the night. A silk eye mask effectively eliminates vulnerability to light while working to keeping your creams and skincare products without absorbing into your pillowcase.
10) Put your hair up
It's always a good idea to keep your hair out of your face while you're sleeping as natural oils from your hair can cause blemishes and damage your overall complexion. Many experts recommend to gently put your hair up in a ponytail or bun (avoid pulling your hair in a very tight bun as this can cause breakage and ruin the hairline). Silk scrunchies are one of the best options that will also nourish and keep your hair moisturized and frizz free for those who want something a little extra to protect their locks during a restful slumber.
While there's no better time to adopt these nighttime habits than World Sleep Day, we decided to add in a sweet deal to make your slumber that much dreamier.
Take 20% off with code SLEEP20 on your entire purchase through 3/22! 
PS: Looking for the ultimate present but not sure what to give them? Give them the gift of possibility with a MYK Silk E-Gift Card.
.