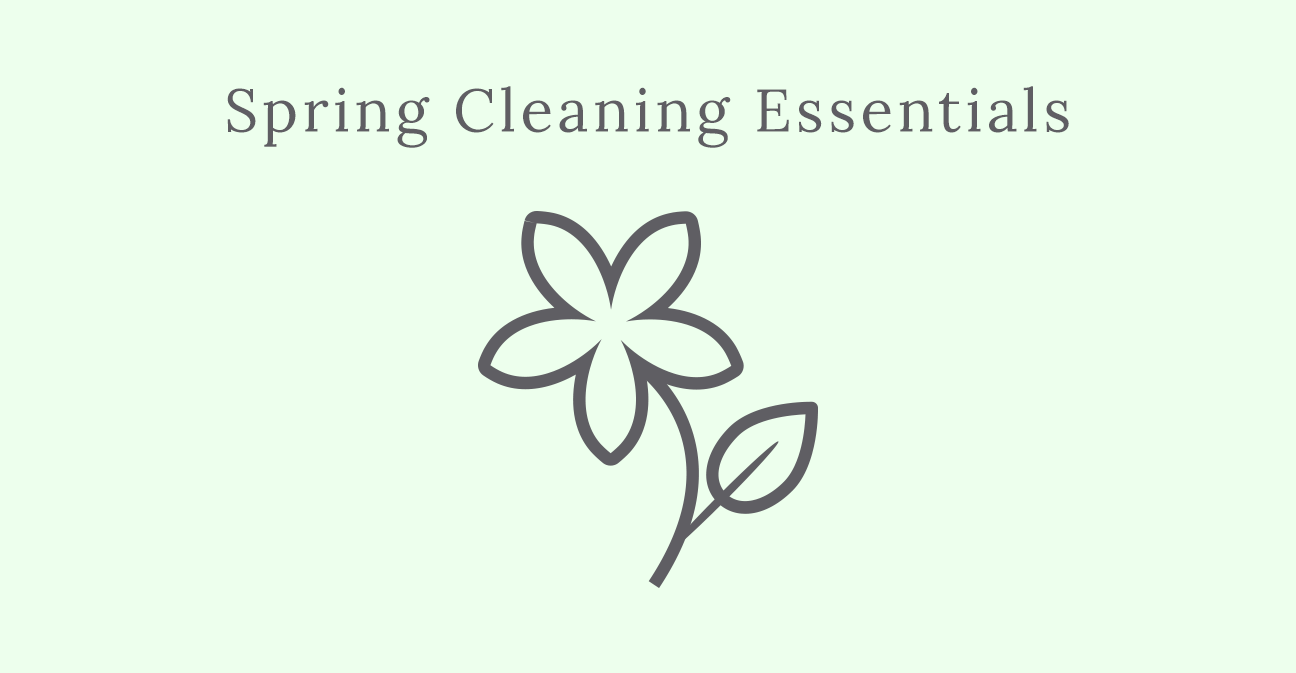 Spring Cleaning With MYK Silk
It's finally Spring, and cold weather is on the way out! With warmer and sunny skies coming in, the MYK Silk team wanted to share their top tips and ideas for decluttering and getting your home ready for the new season! With the fresh air, trees and everything blooming it is one of the perfect times to clean and assess our physical environments along with introducing new personal habits. Before you begin, we recommend setting little goals (such as taking a spa break or rewarding yourself to your favorite dessert) along the way as an incentive to treat yourself with for achieving your spring-cleaning checklist. We hope our guide helps you work your way through your home to renew and refresh all your favorite and most-used items!
Read on to discover a few new ideas to freshen up your home & sleep sanctuary!
1. Spring clean your beauty routine
Hoarding expired makeup is a surefire way to achieve bacteria that can lead to an array of skin problems and irritations. Take some time this season to thoroughly wash all your makeup brushes and replace old ones. To ensure you have clean brushes, incorporate the habit of washing your brushes and makeup sponges just as you do with your loads of laundry. Next, remember to tackle your makeup collection and throw away any old makeup palettes, lipsticks and all those products in between.With an estimated 80,000 different chemicals on the market today, replacing your old and expired products with natural and green alternatives can be one of the most rewarding implementations for your beauty collection. While you're at it, give those bathroom cabinets and drawers a deep clean too.
2. Tackle your wardrobe
Now it's time to dive into spring-cleaning physical items and areas of your closet. Spring is an especially great time to go through the items you didn't reach for all winter and make room for those new lighter spring and summer additions. Like Marie Kondo, we recommend to take everything out and only put back the pieces you really love or that "spark joy" and can see yourself wearing for years to come. Pack away all the smaller seasonal accessories such as scarves, coats and hats while asking yourself "When was the last time I wore this and do I love wearing this?". These simple but effective questions will make the sorting portion a breeze. At the end of the cleanup you should be left with a perfectly curated collection of items that you loved wearing and look forward to wearing in the next season all while having a clear and intentional method of how you're going to make future purchases.
3. Freshen up your bedding
There's no better time than spring to refresh your bedding as nothing feels better than sleeping on soft luxurious sheets. We spend one-third of our life in bed so replacing old fabrics with smooth, breathable and hypoallergenic quality silk sheets will become one of your best beauty and health investments! Sleeping on silk sheets will optimize your body's ability to rejuvenate itself naturally during sleep. Next, access and clean your pillows according to the instructions tag. After the wash cycle, run your pillows through on a rinse-only cycle twice to ensure that there's no lingering soap in the pillows. Swap your cotton pillowcase for a fresh new silk pillowcase that is hypoallergenic & breathes much easier, meaning those nights spent searching for the cool side of the pillow are officially over. Finally, clean your mattress and mattress covers. Mattresses generally contain the highest number of allergens, bacteria and dust mites which is why it's important to vacuum your mattress when you change the sheets. Lastly, open up the windows to let in those beautiful spring scents and fresh air to rejuvenate your home!
We hope you find this information helpful and feel empowered to take control of decluttering and tidying up some of your most -loved items and spaces!  Click here to check out our latest Spring cleaning essential and tips! And use the code "secretdeal15" to get 15% off your entire purchase!